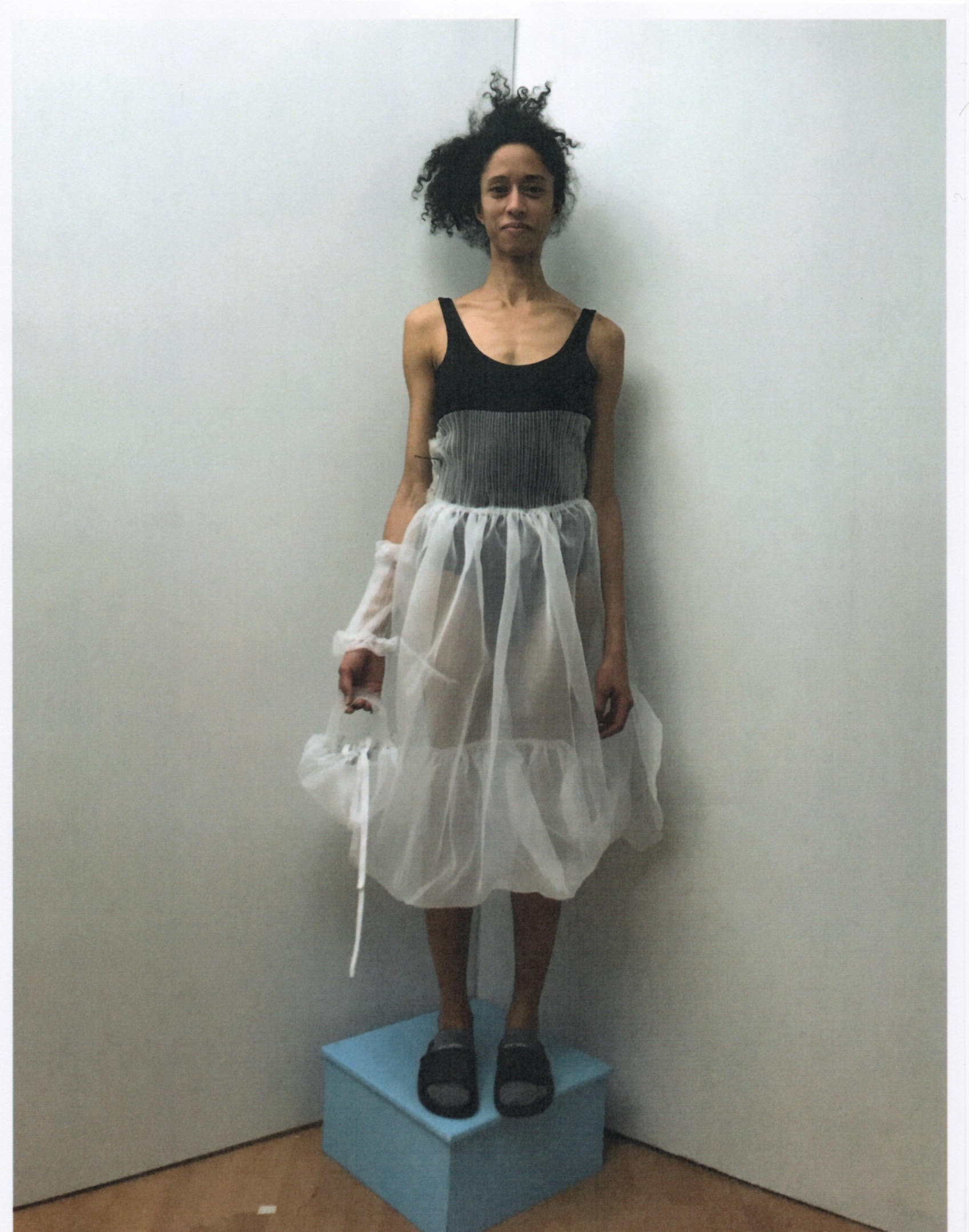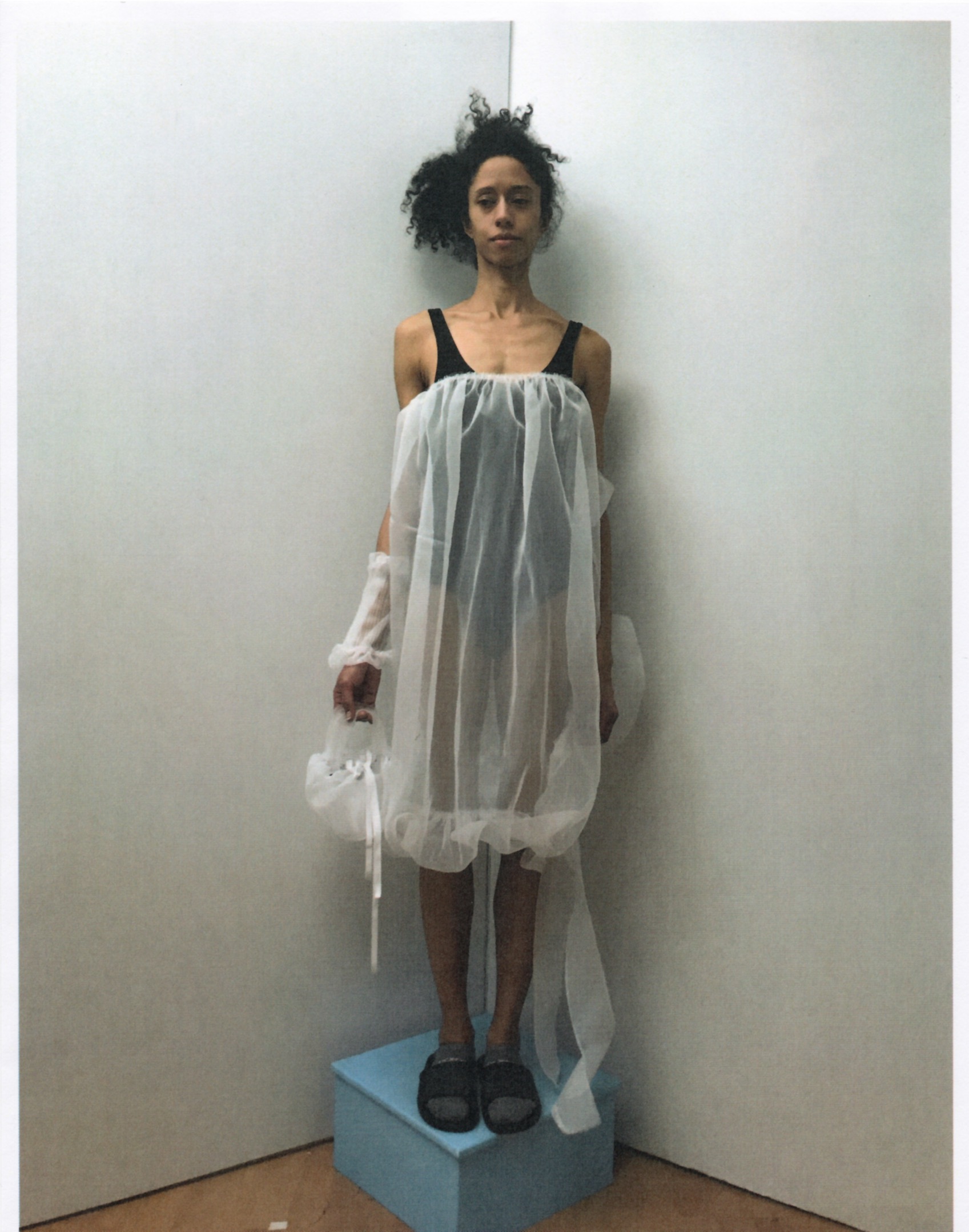 What if clothing could be completely

frugal

and

self-sufficient

?

Would our clothing live
forever?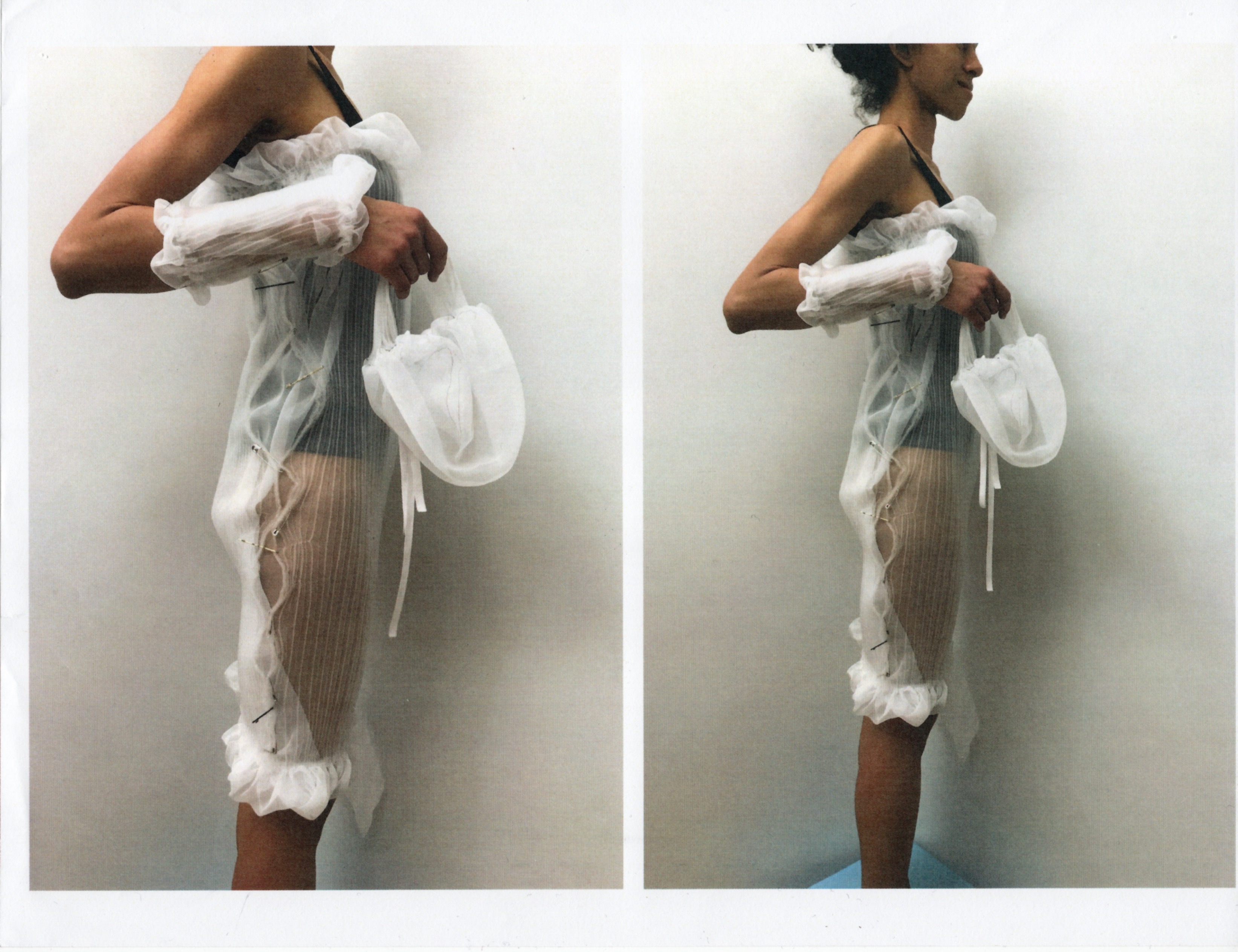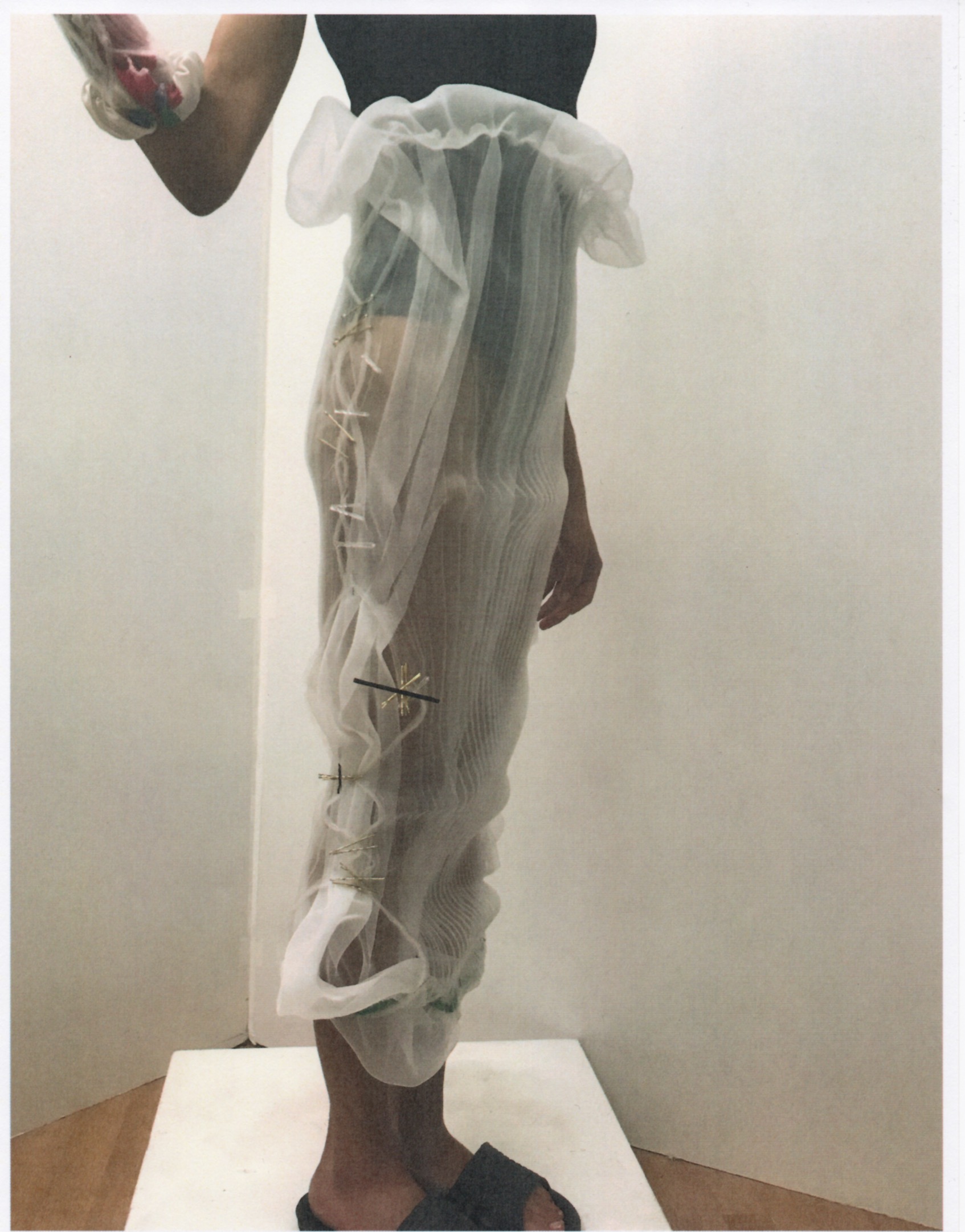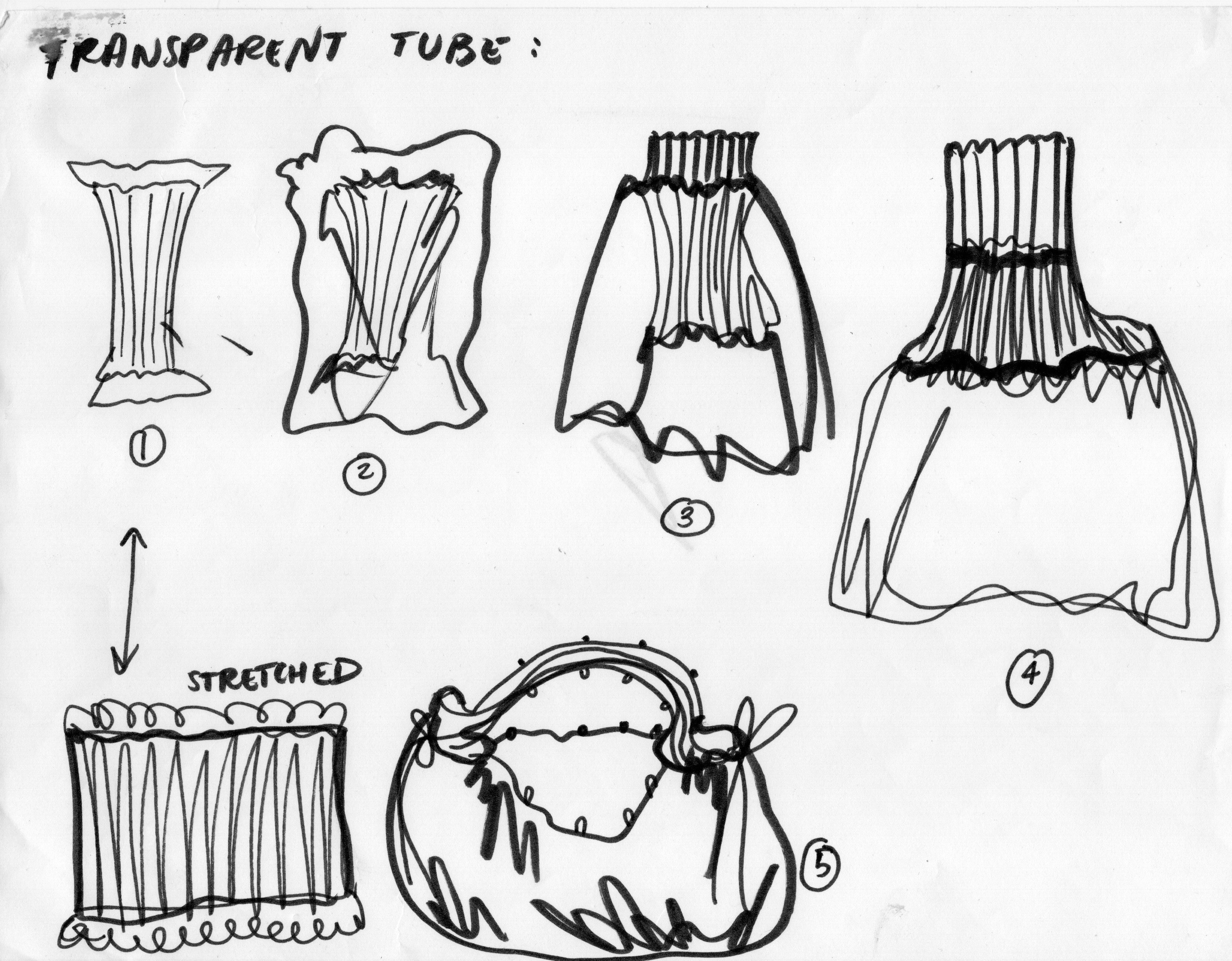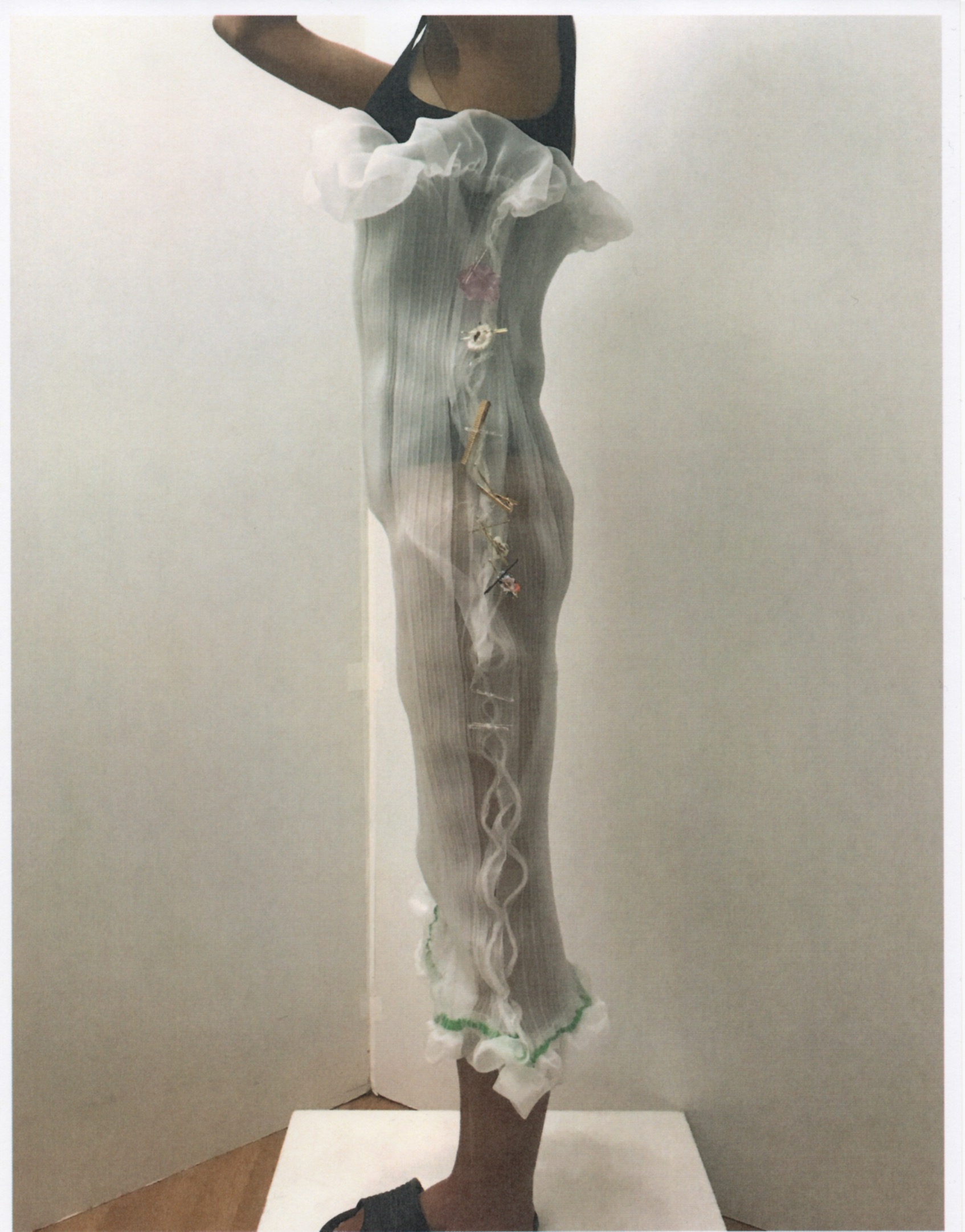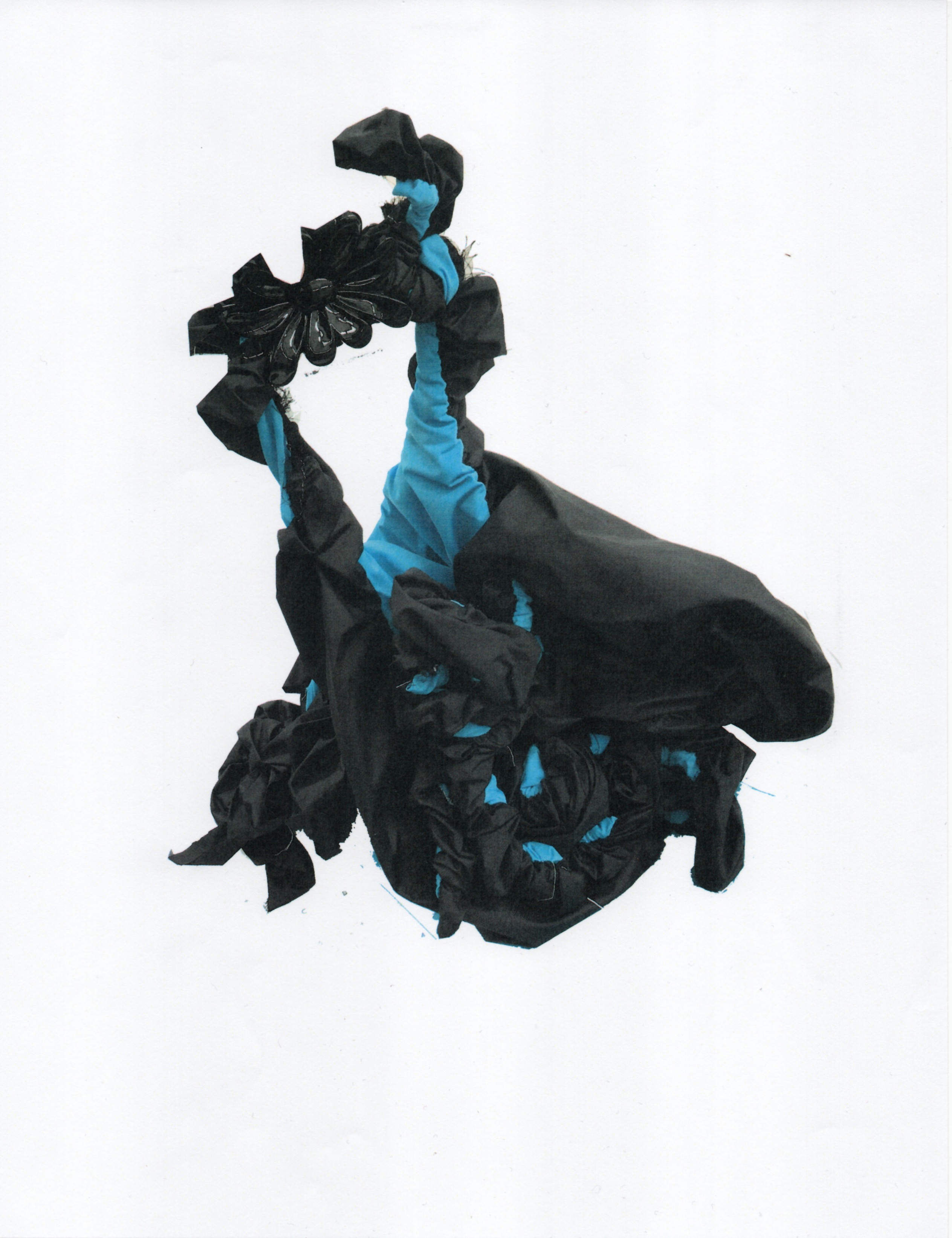 My work as a designer centres itself around blurring the fixed codes and rule-sets around clothing & accessories, to not only liberate our fluid bodies from the restrictions of clothing, but to also extend the life of objects over time.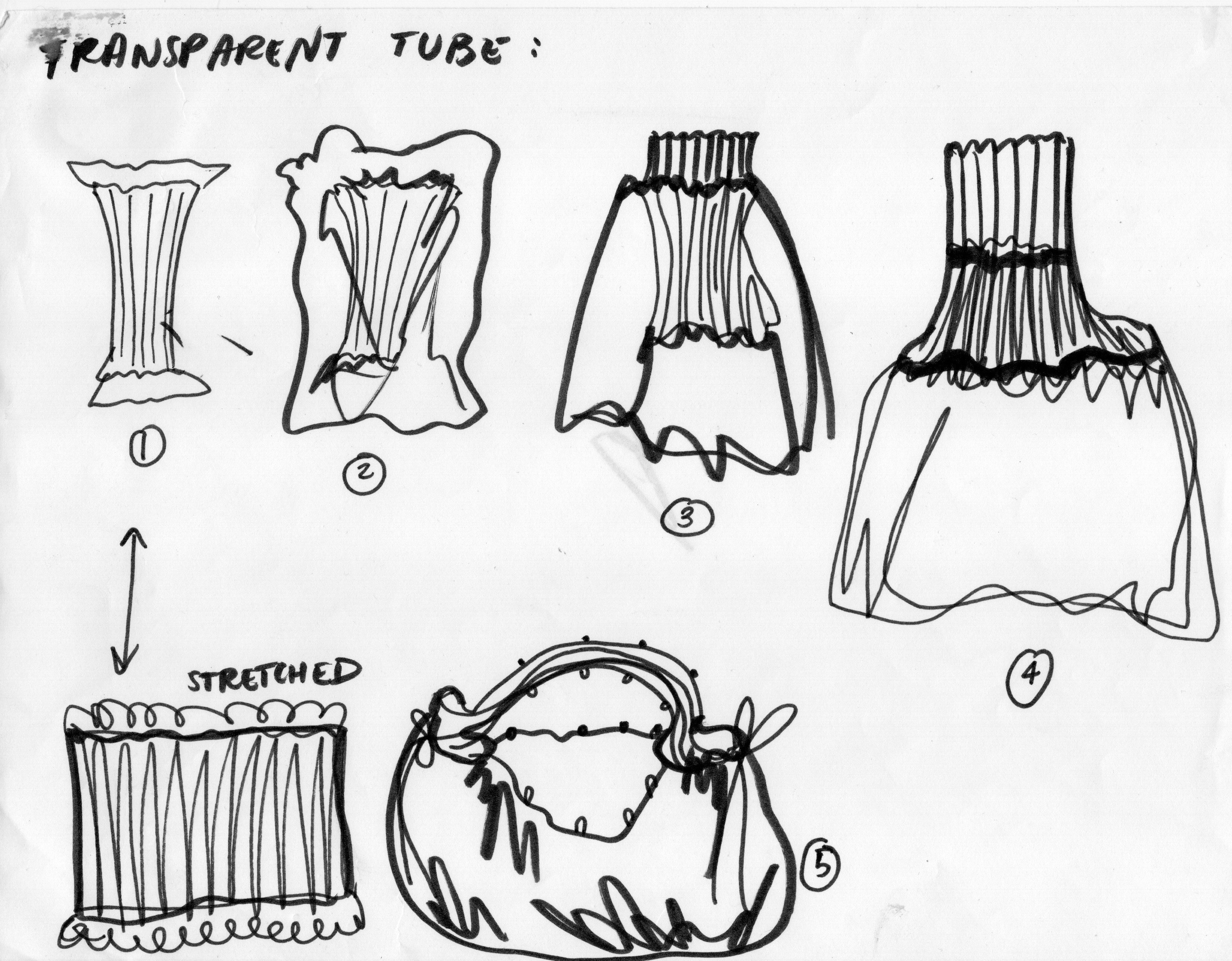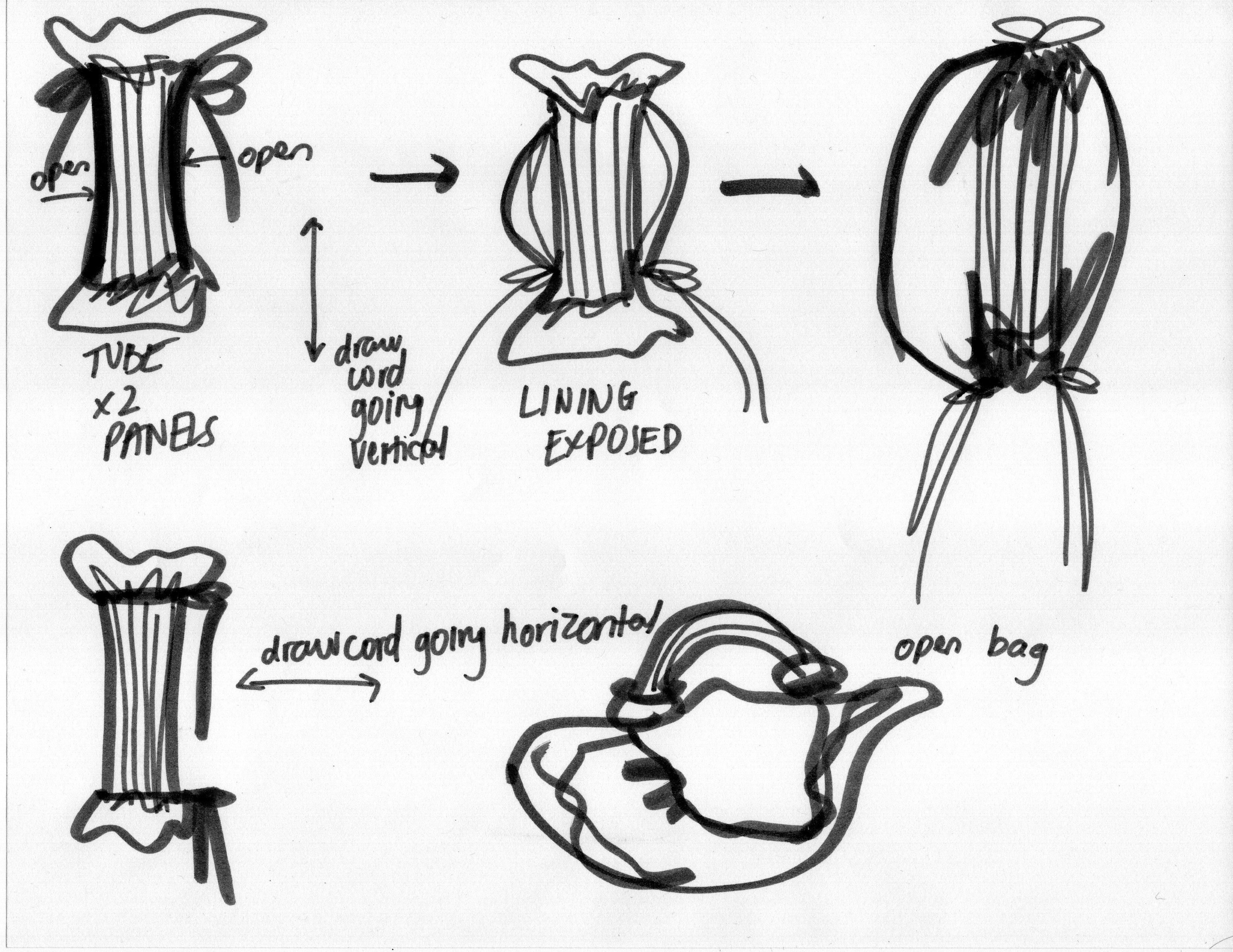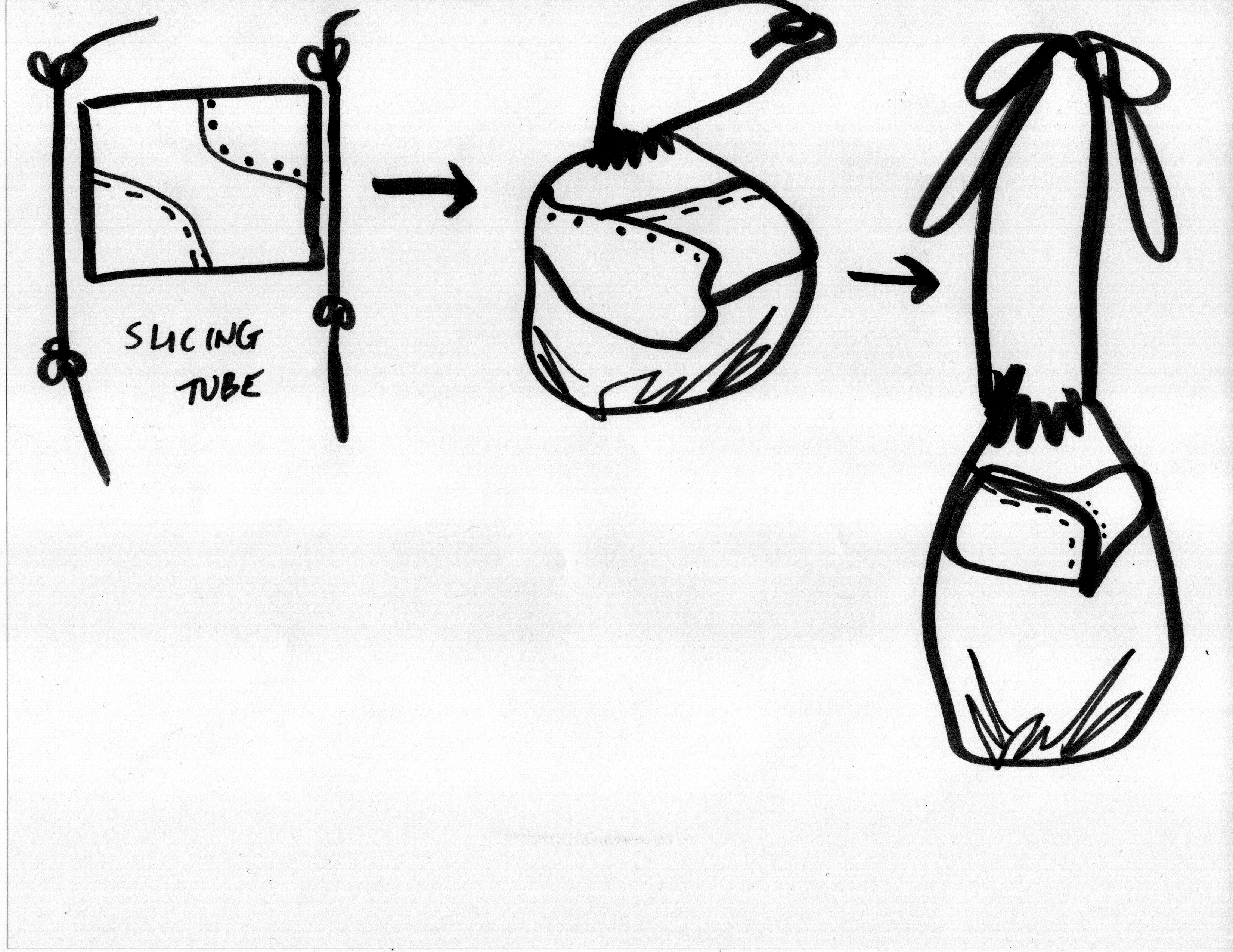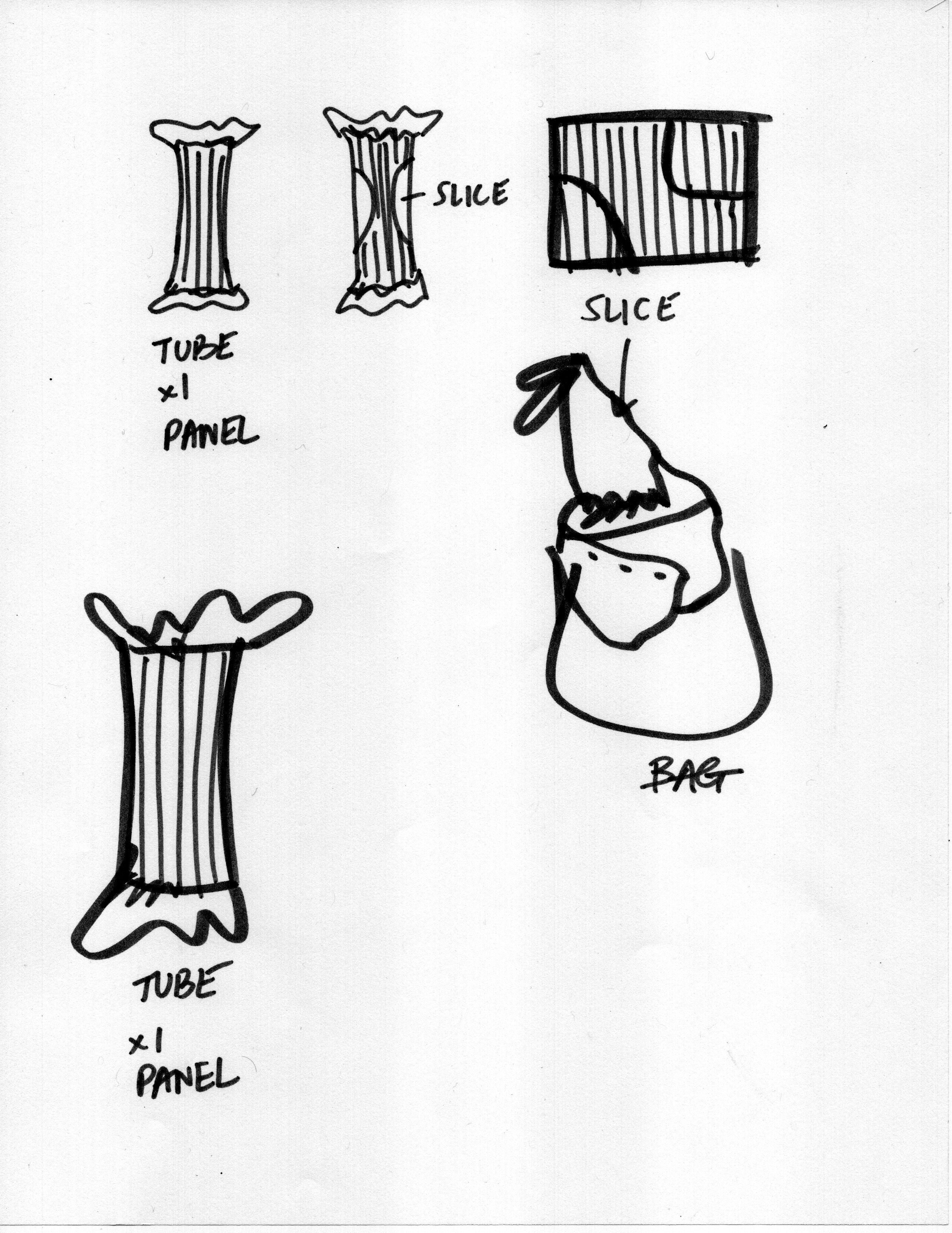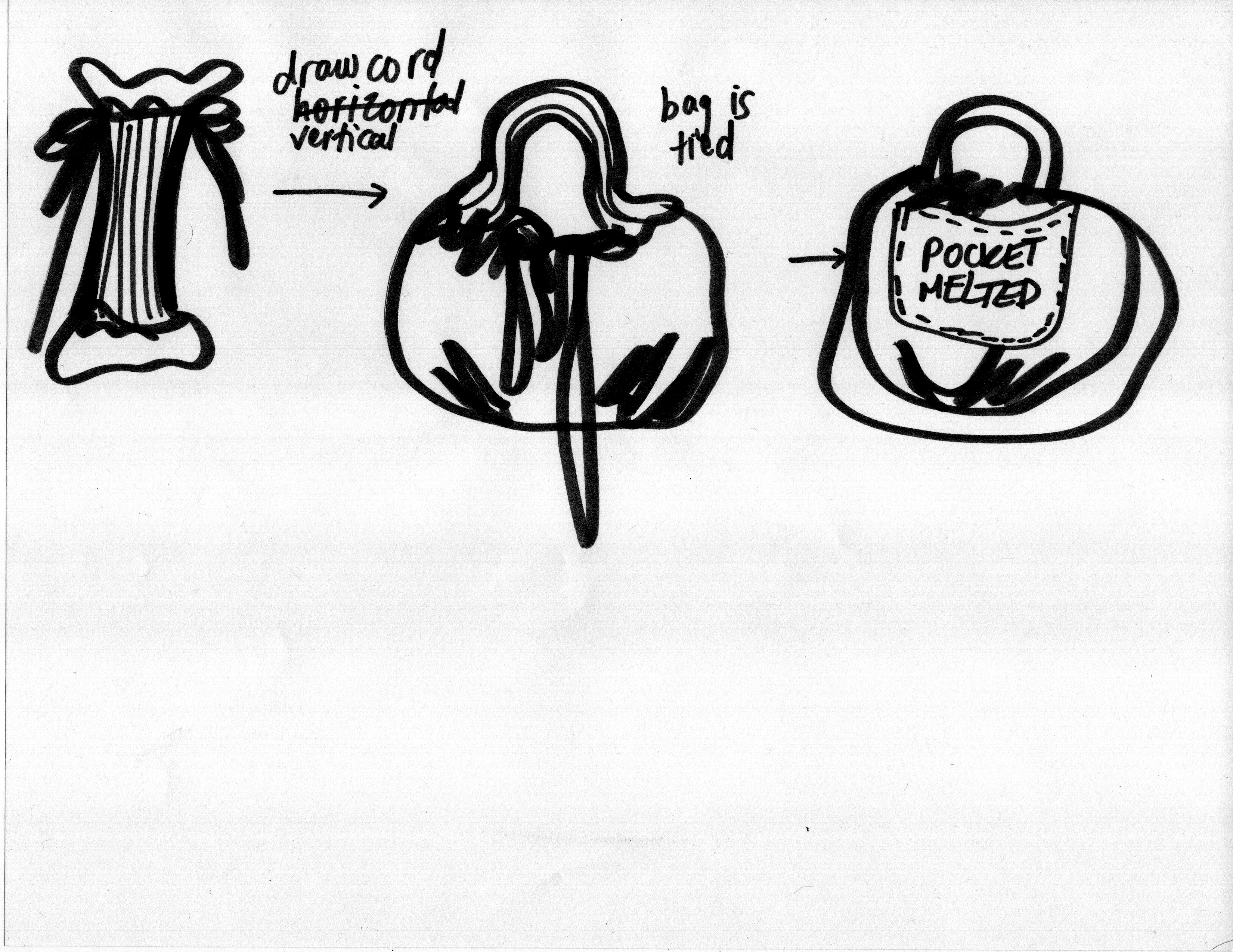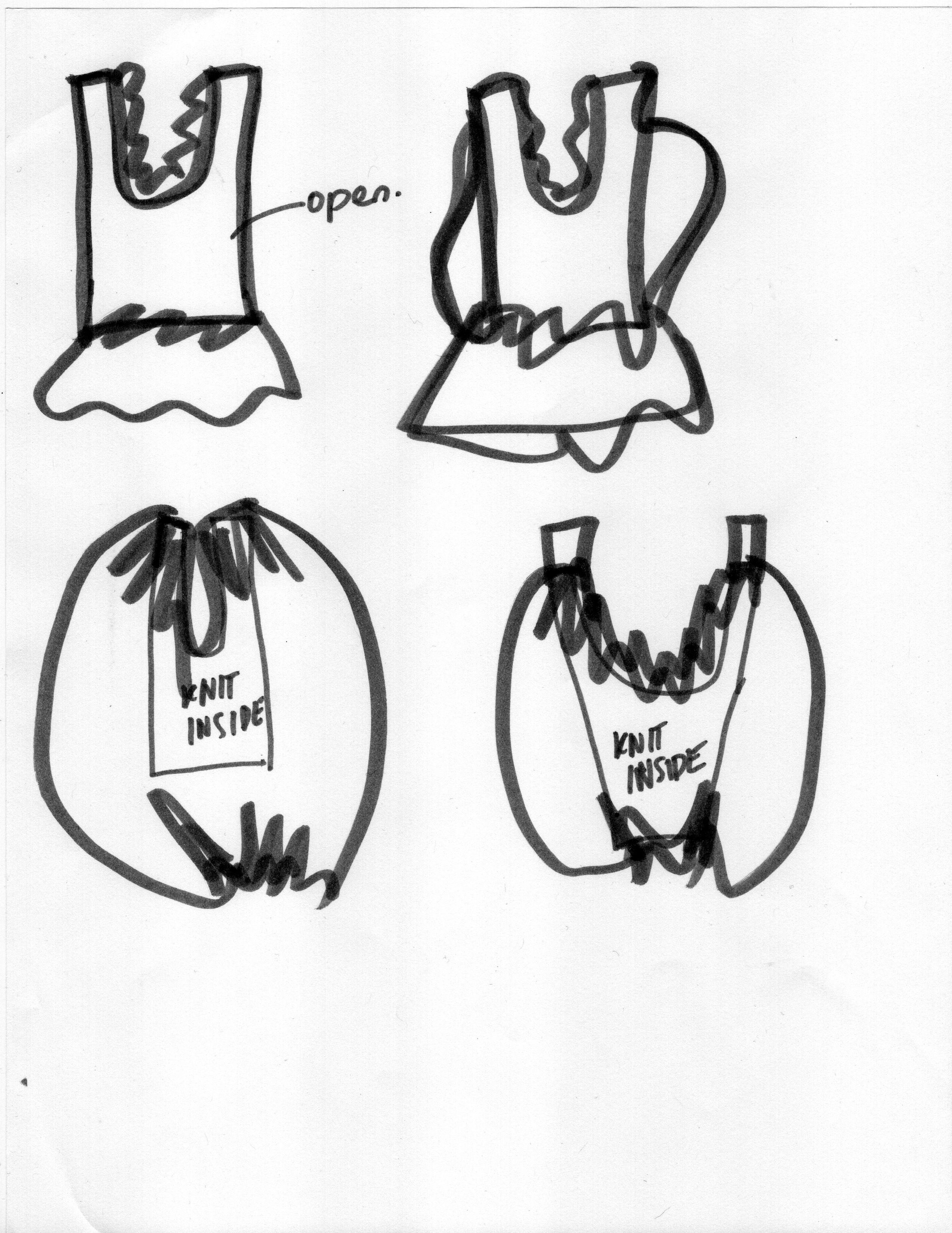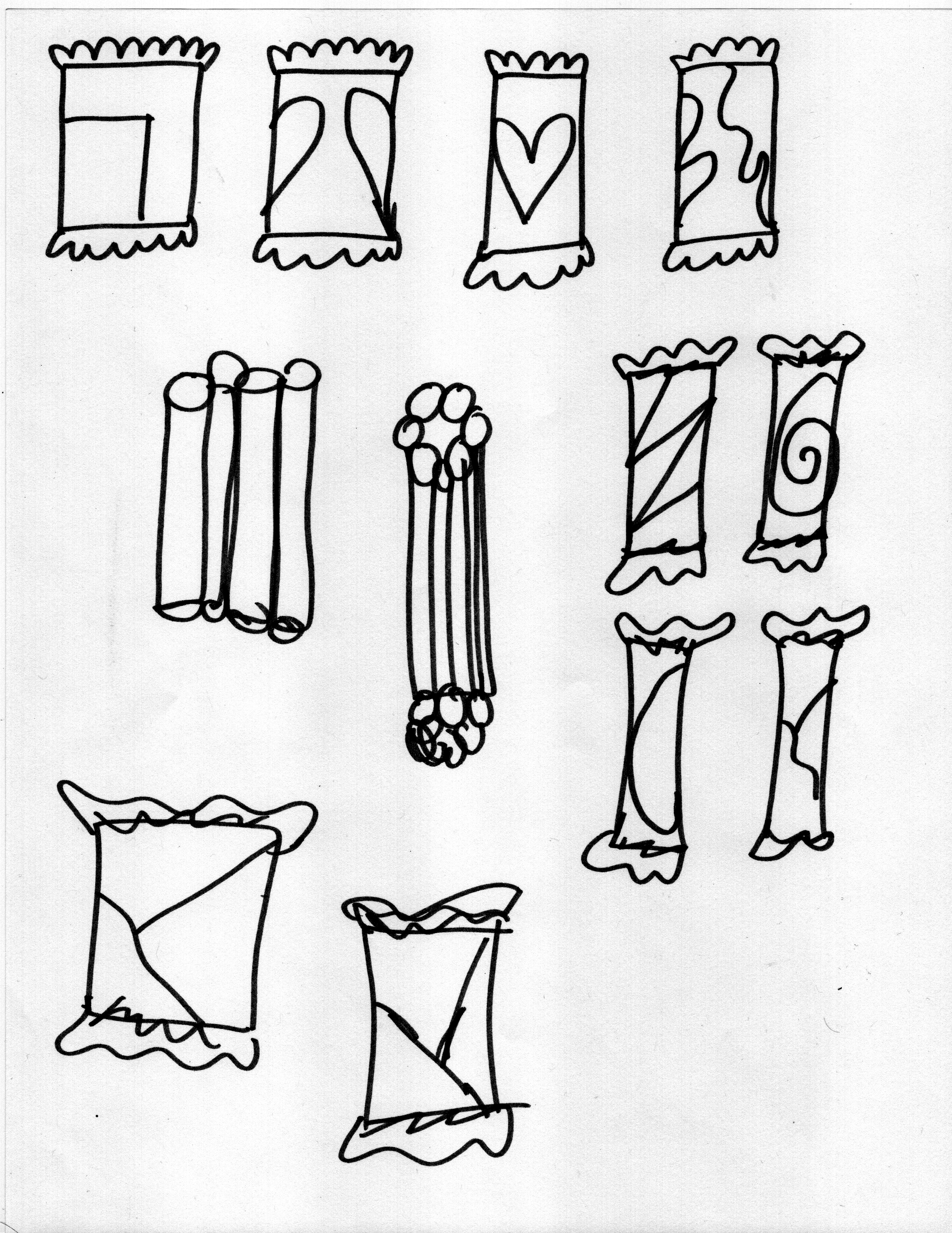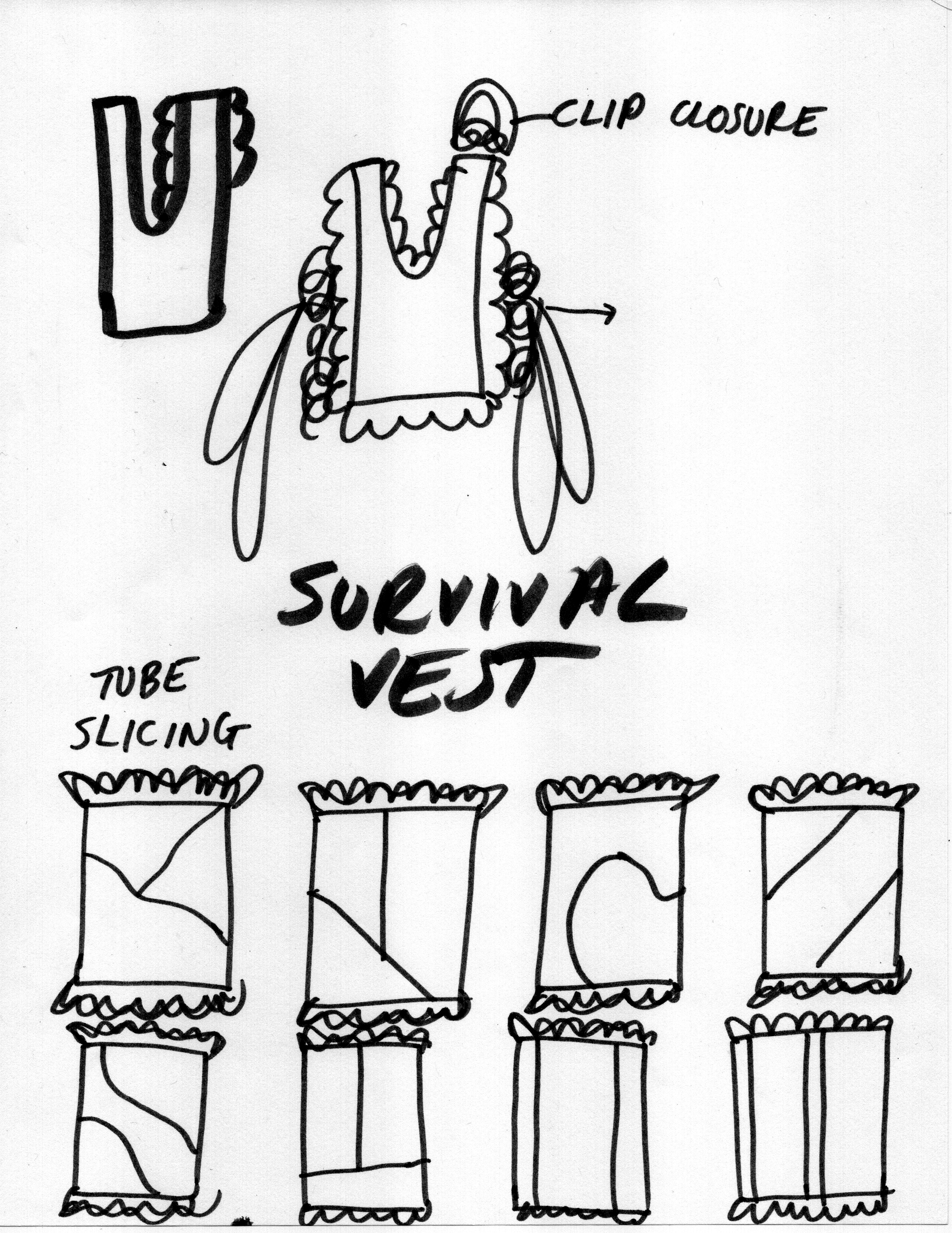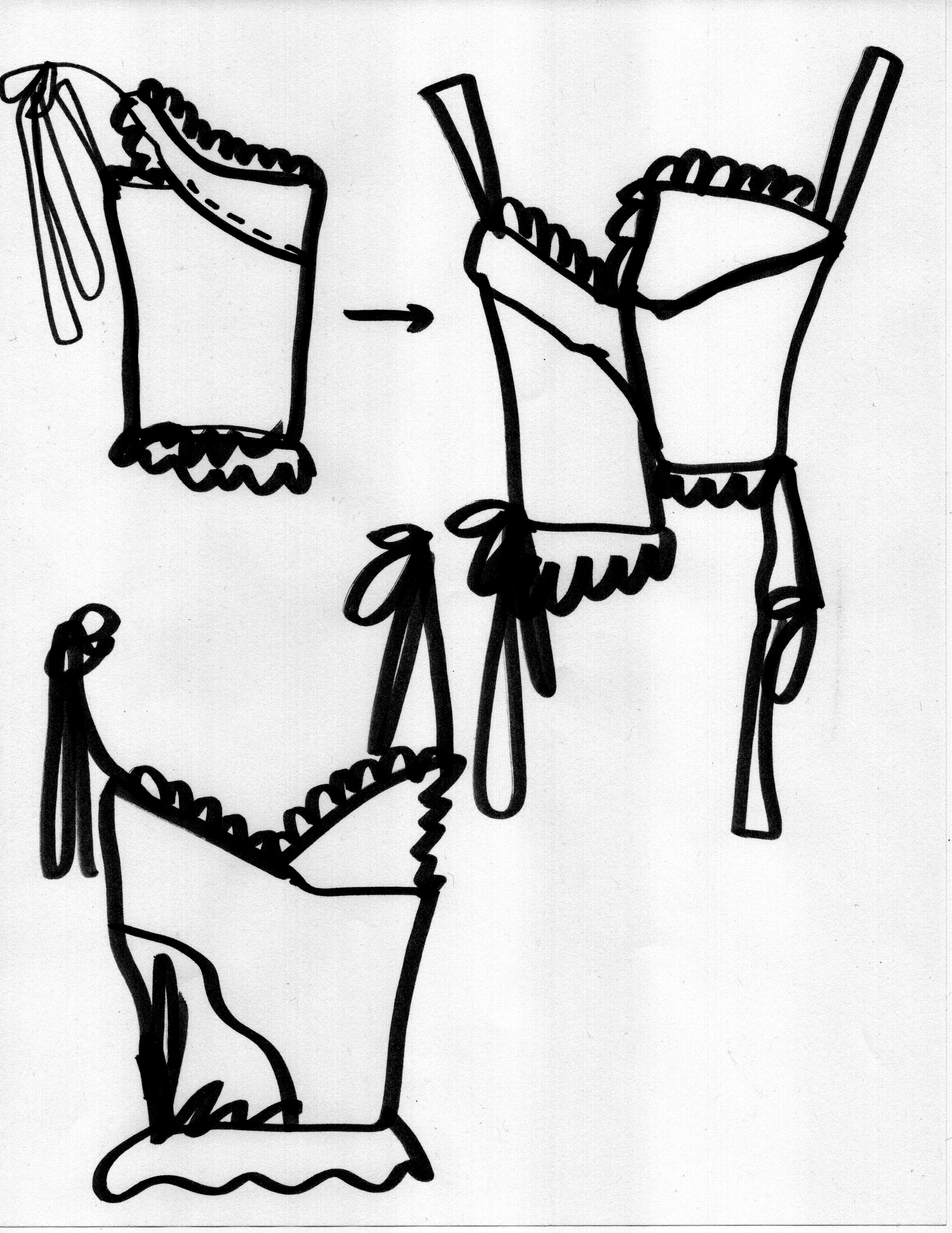 I've created a garment system that consists of repurposing vintage and dead stock fabrications and objects. This garment system consists of a multi-functional tube that can be expanded, reversed and dissected into customizable clothing and objects simultaneously. It's engineered with fixed and liberating fabrications such as stretch, woven and melted knitwear to create functional, customizable pieces that can completely change from one function to another.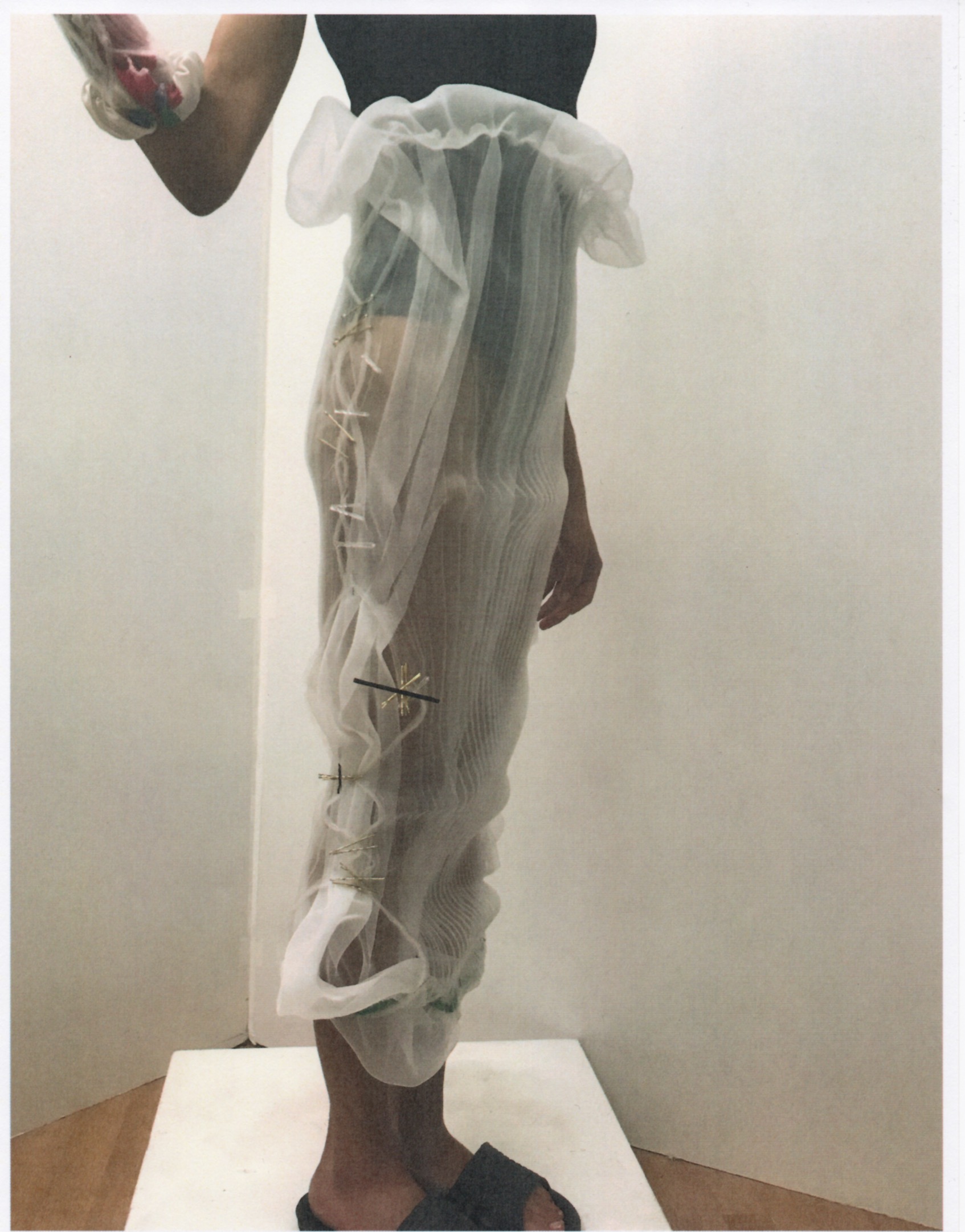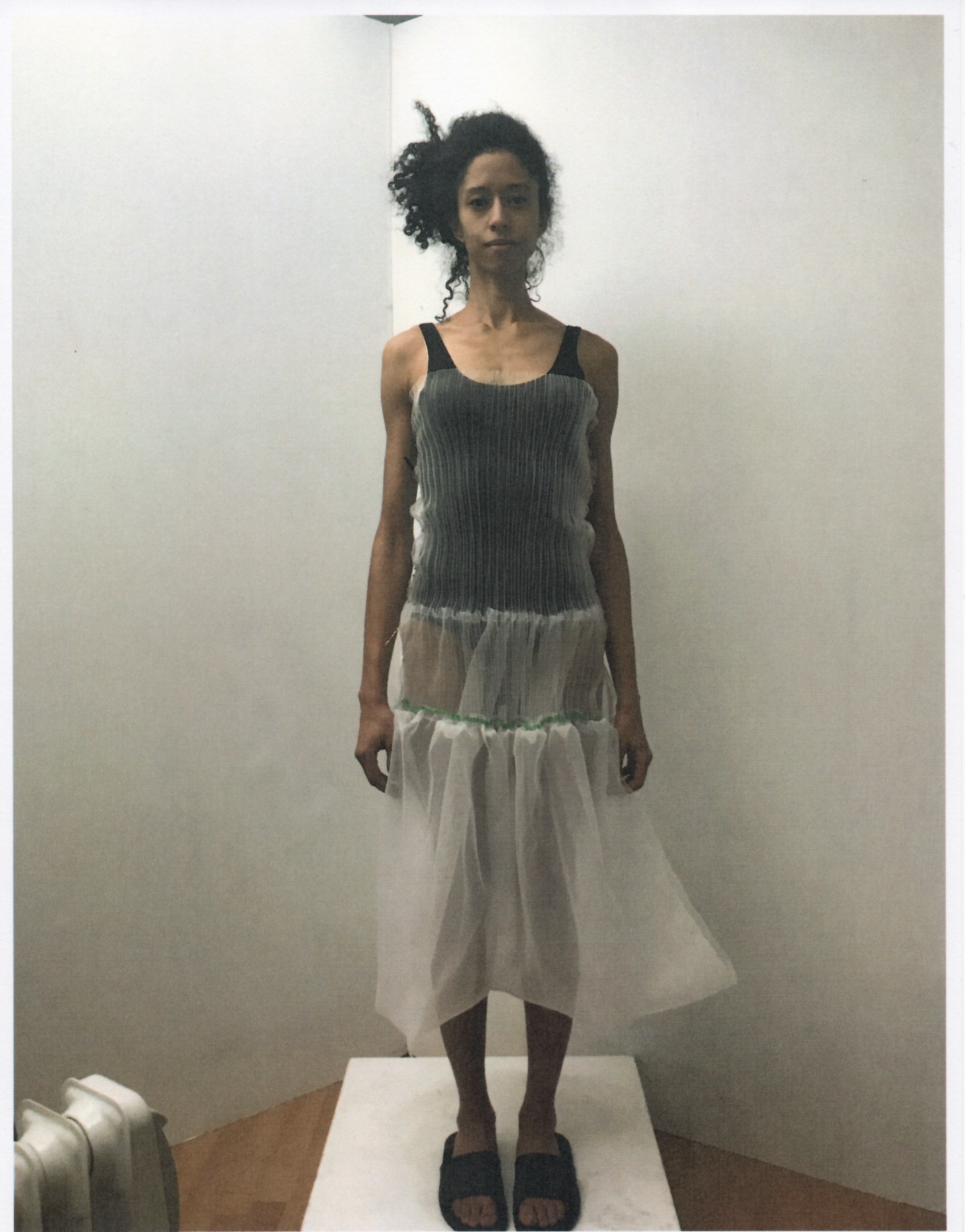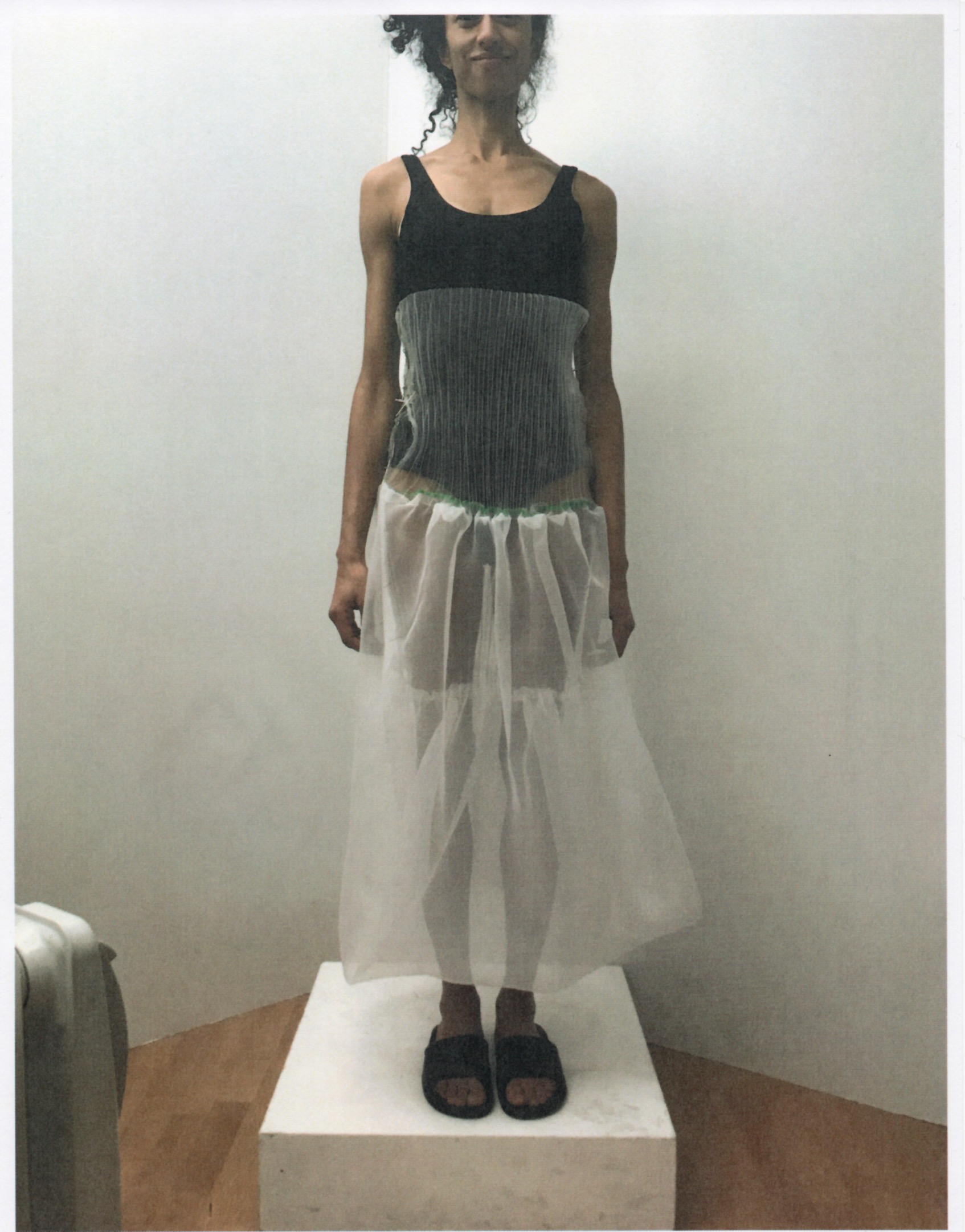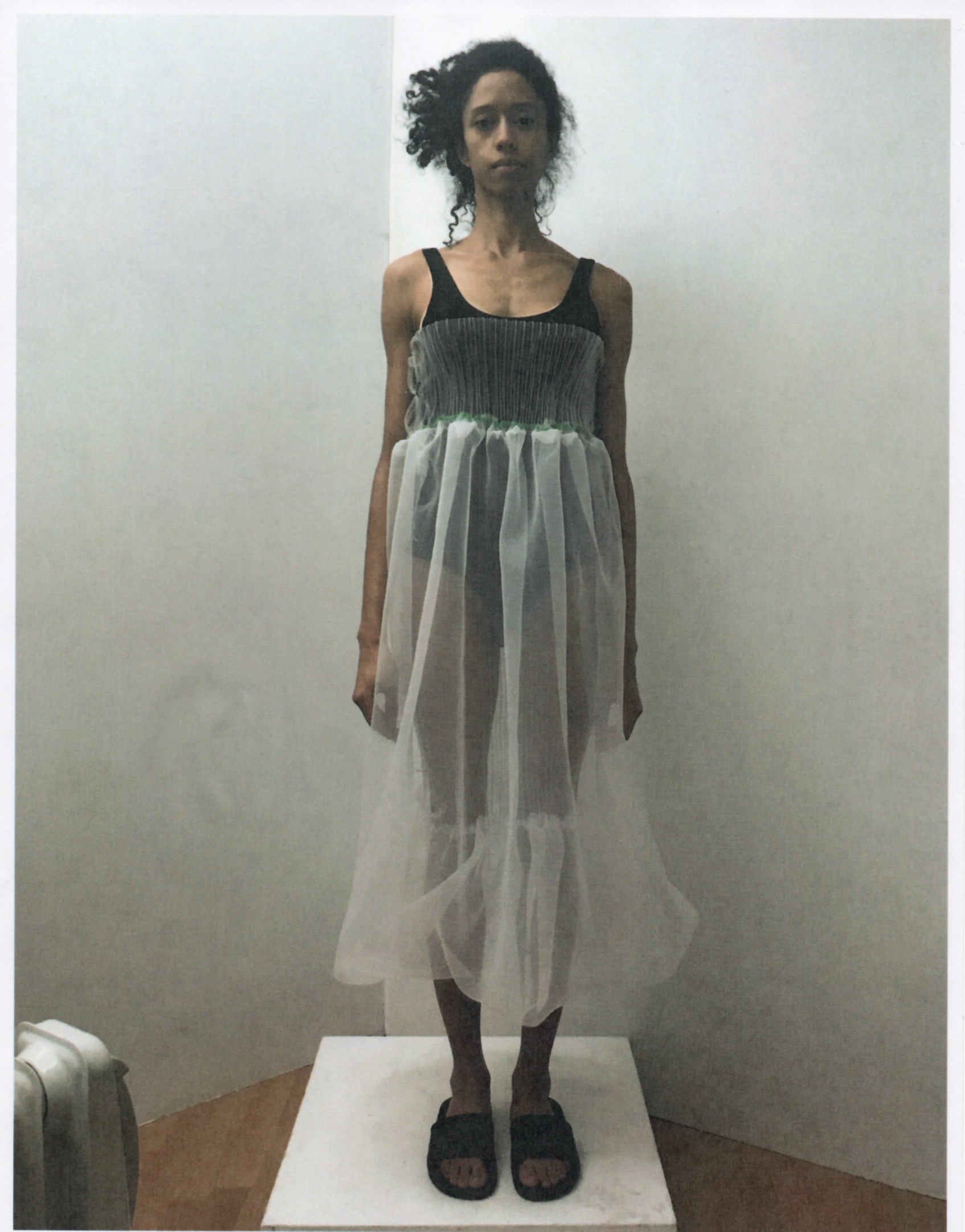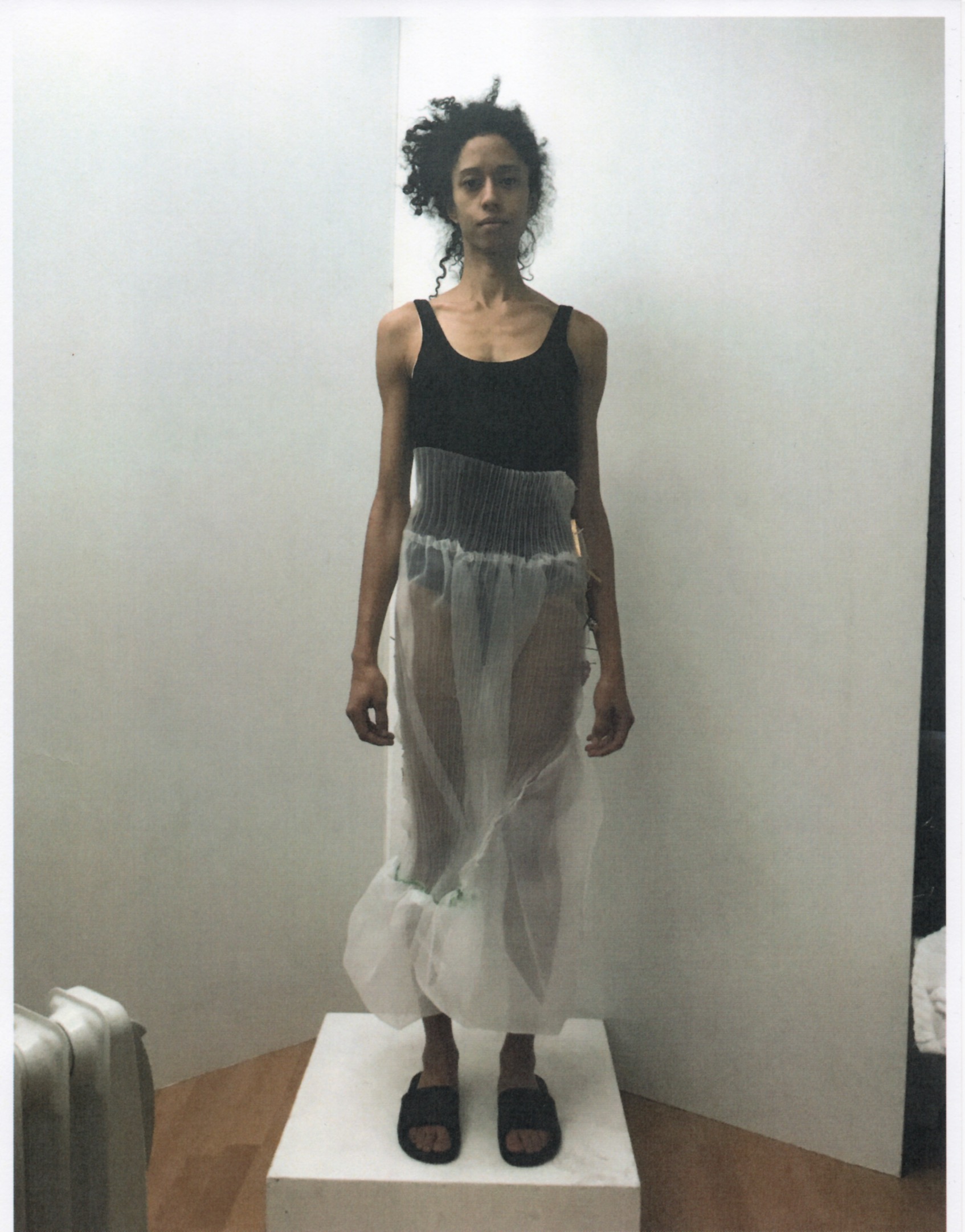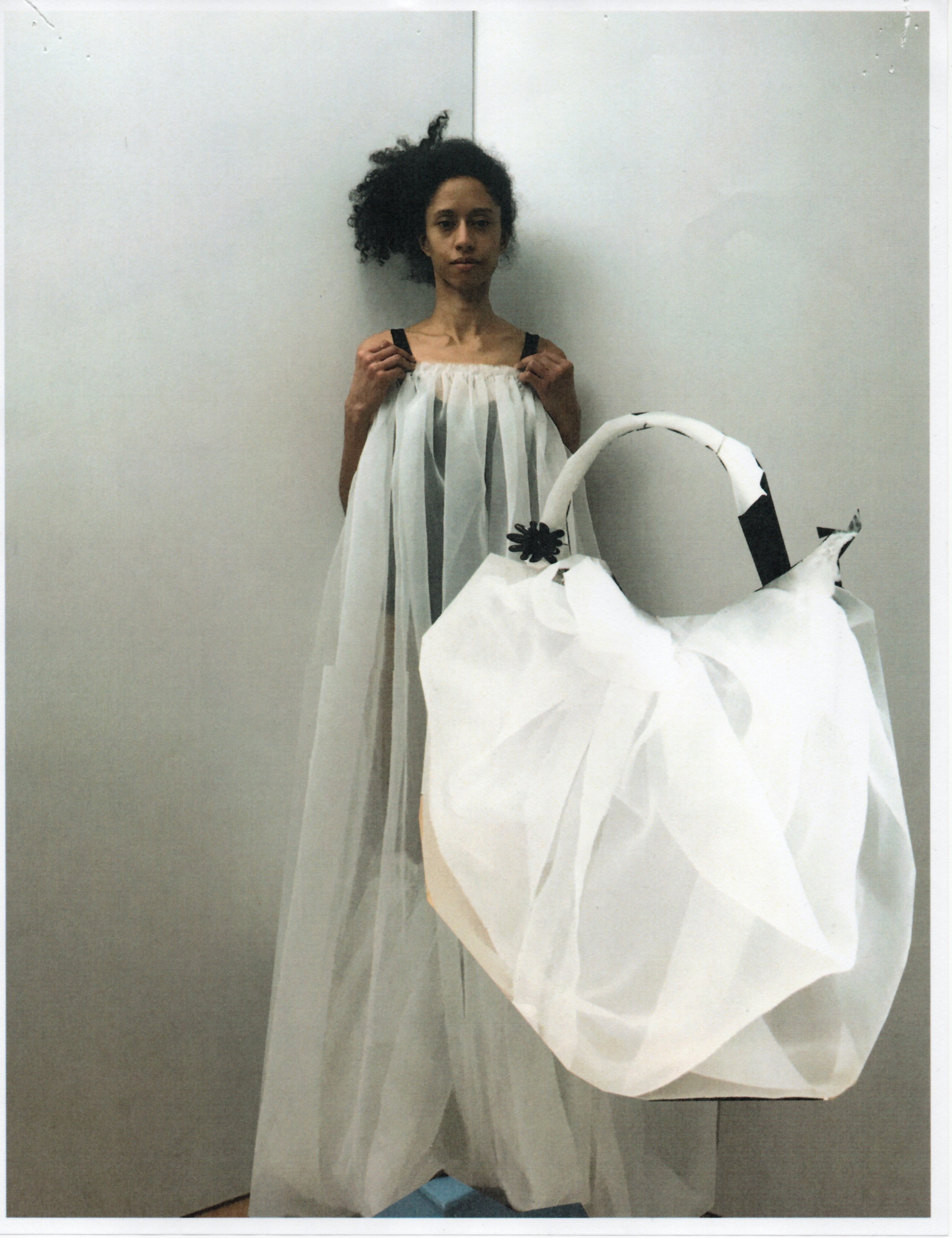 This customisation and functionality is important to my practice as a designer because it evokes a ritualistic approach to dressing alongside a practicality and sentimentality that reflects my interest in elevating the intimacy we have with clothing within the domestic sphere.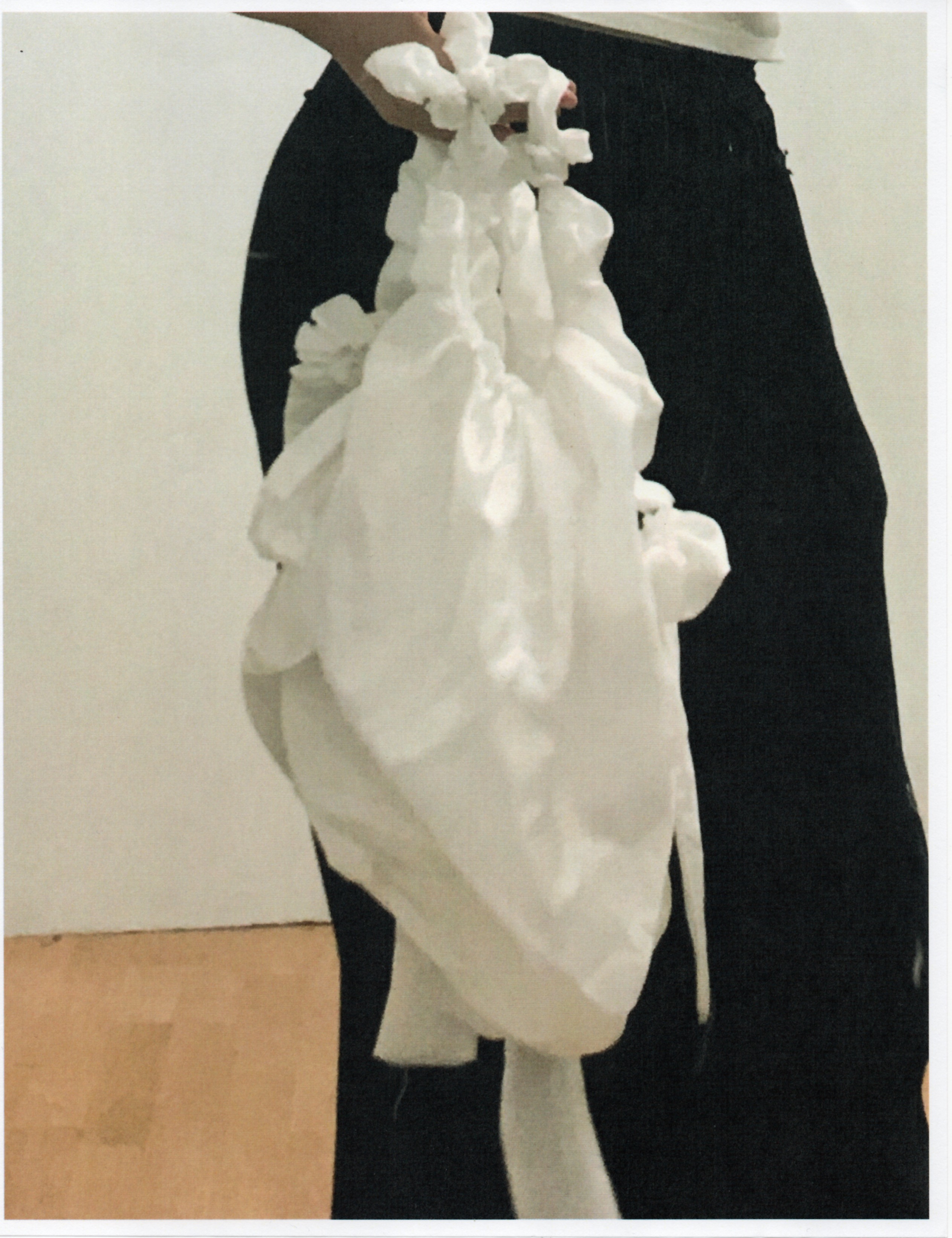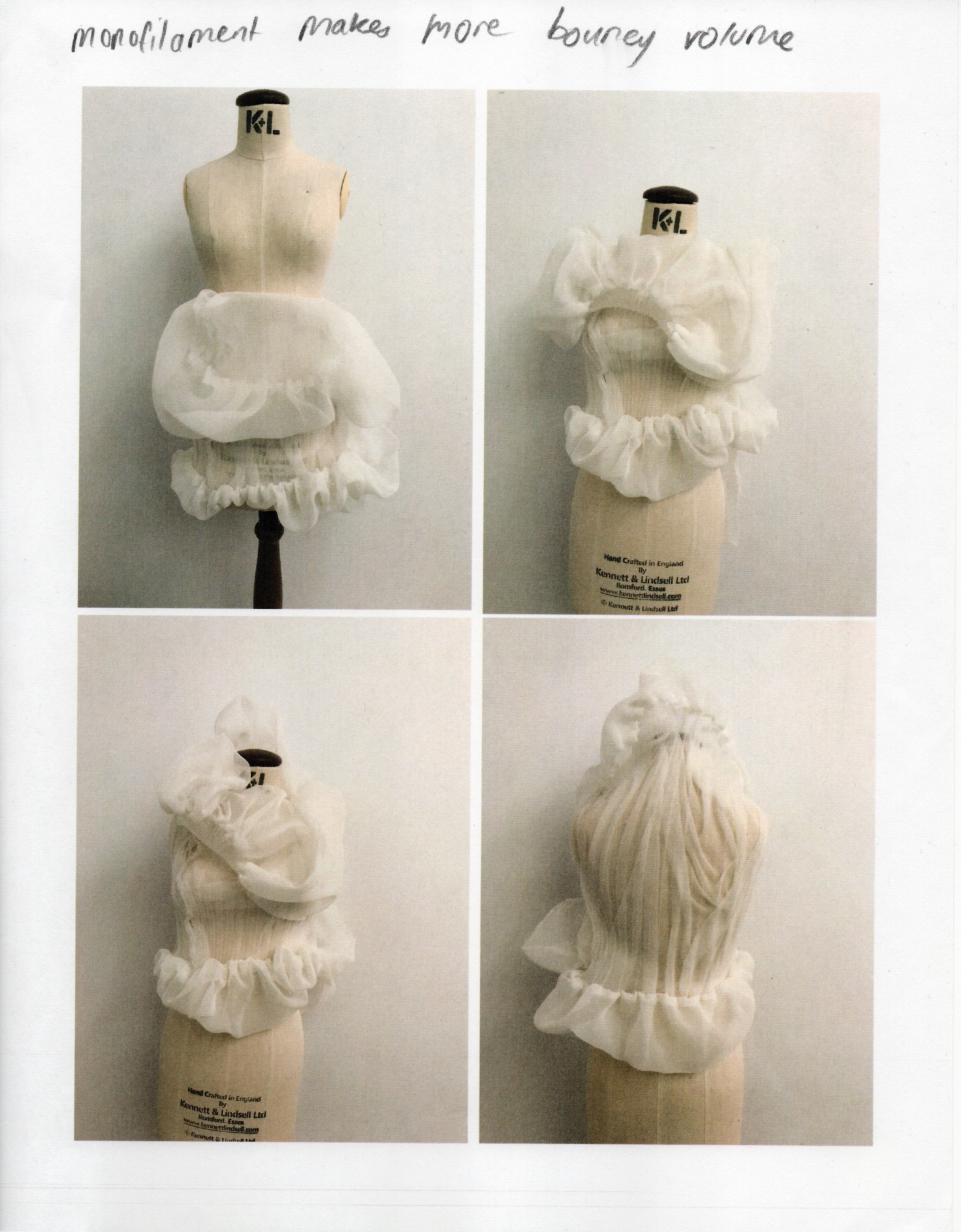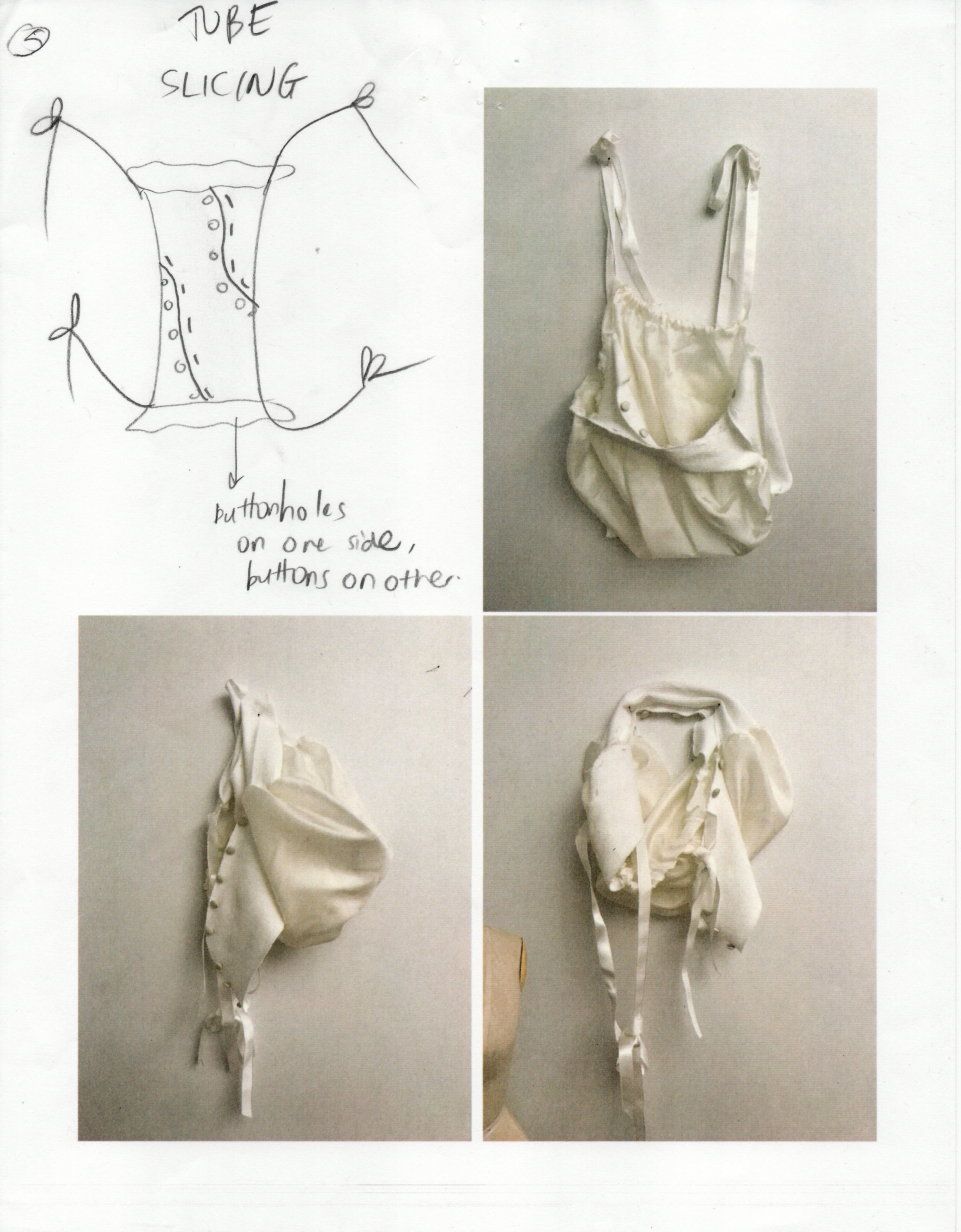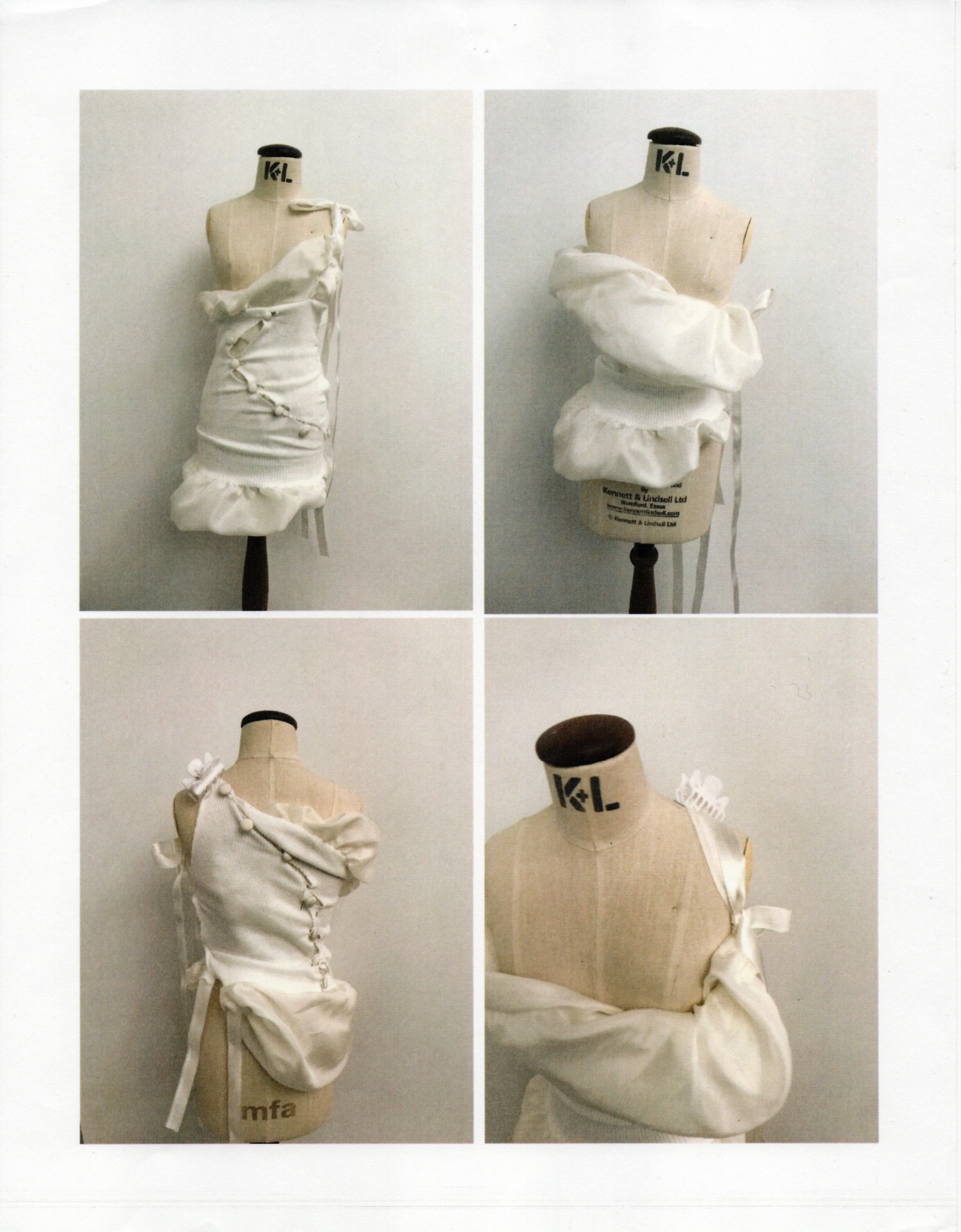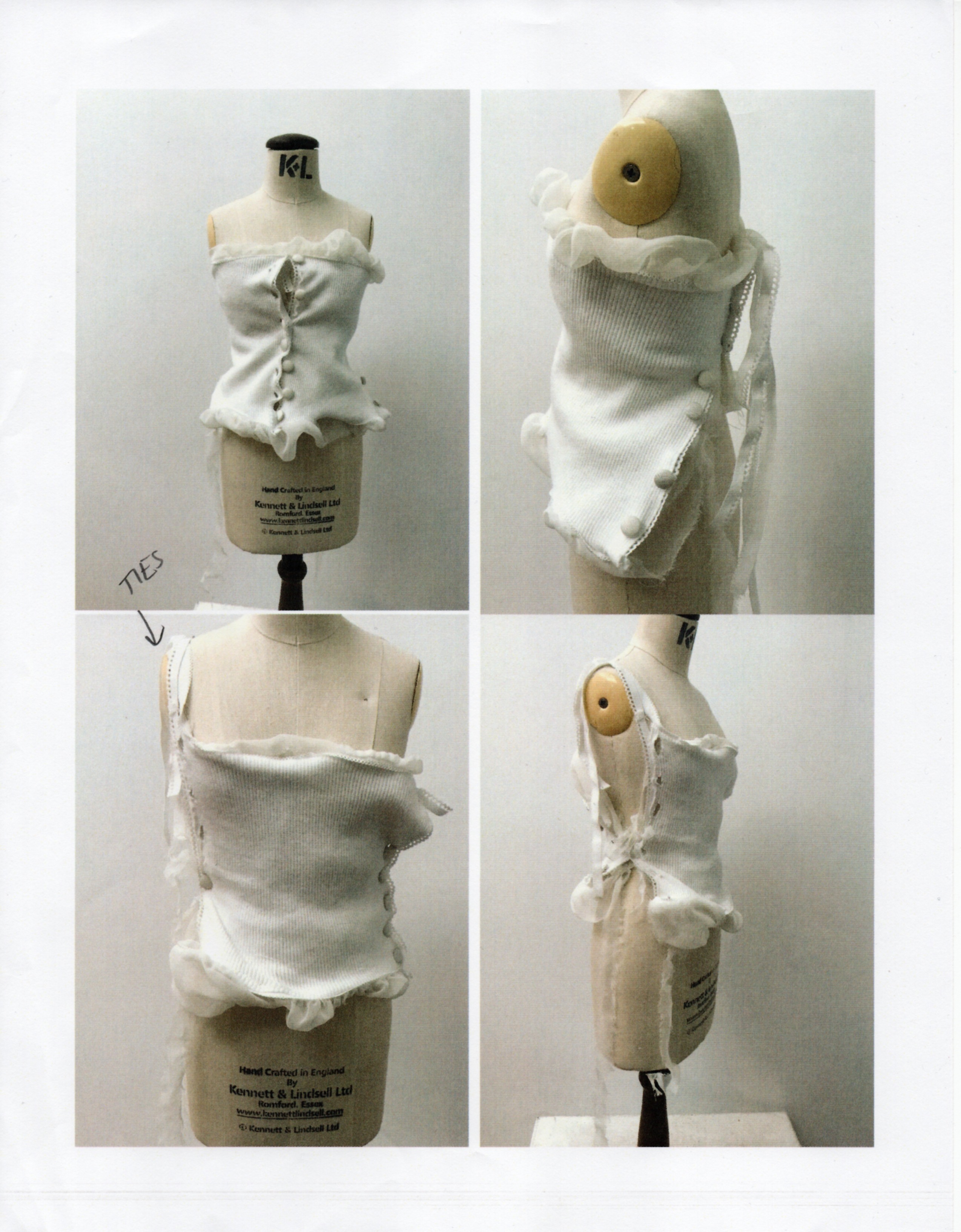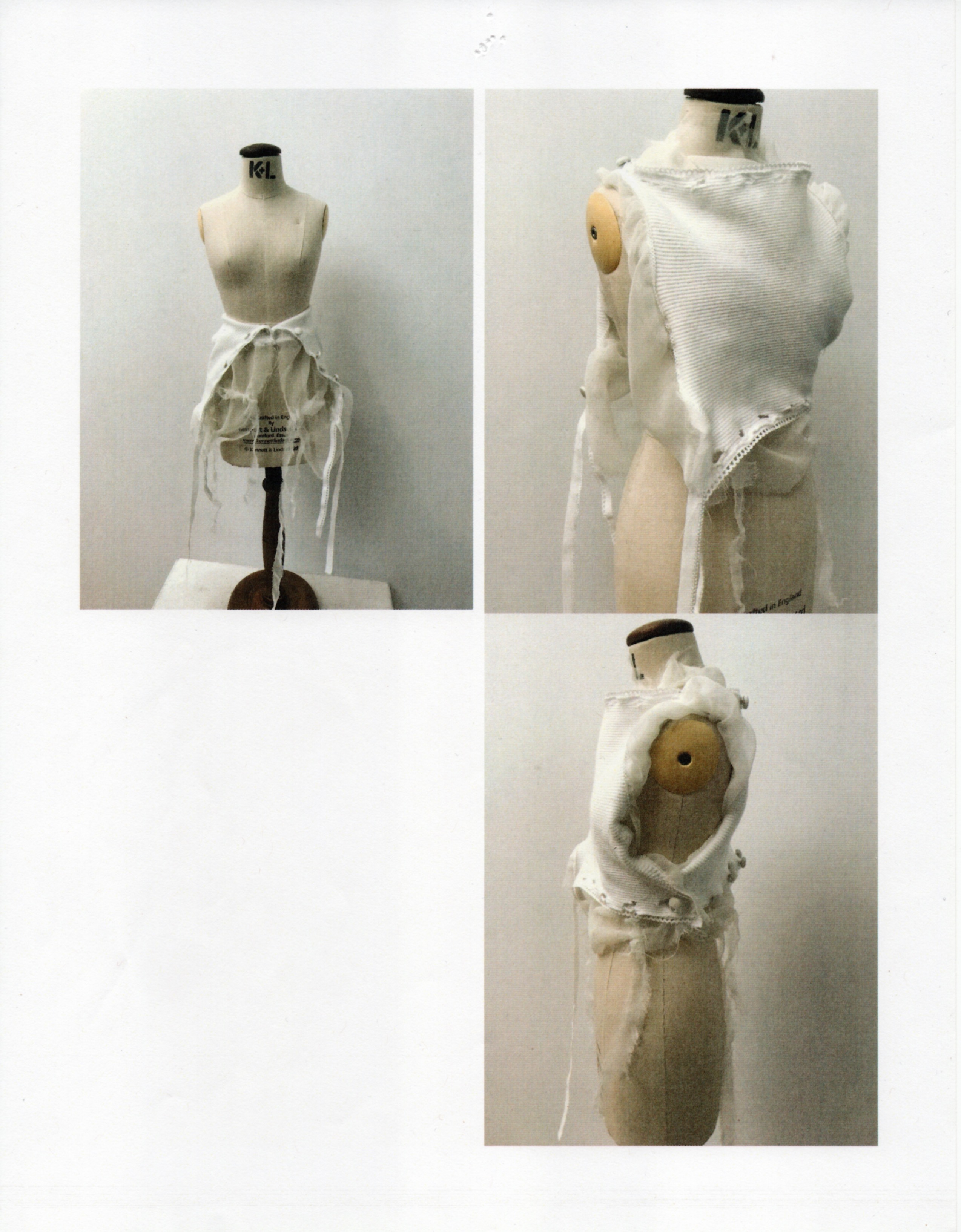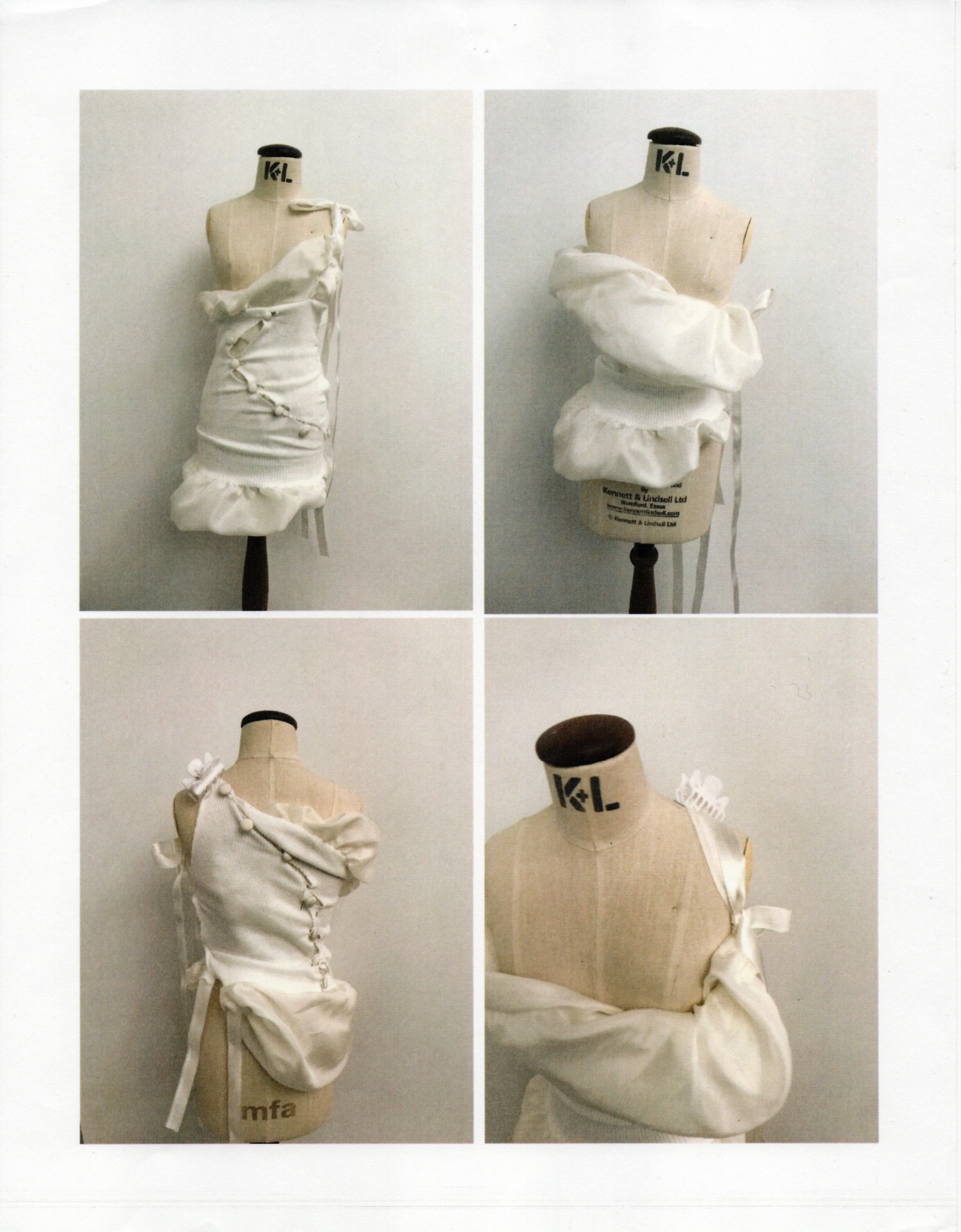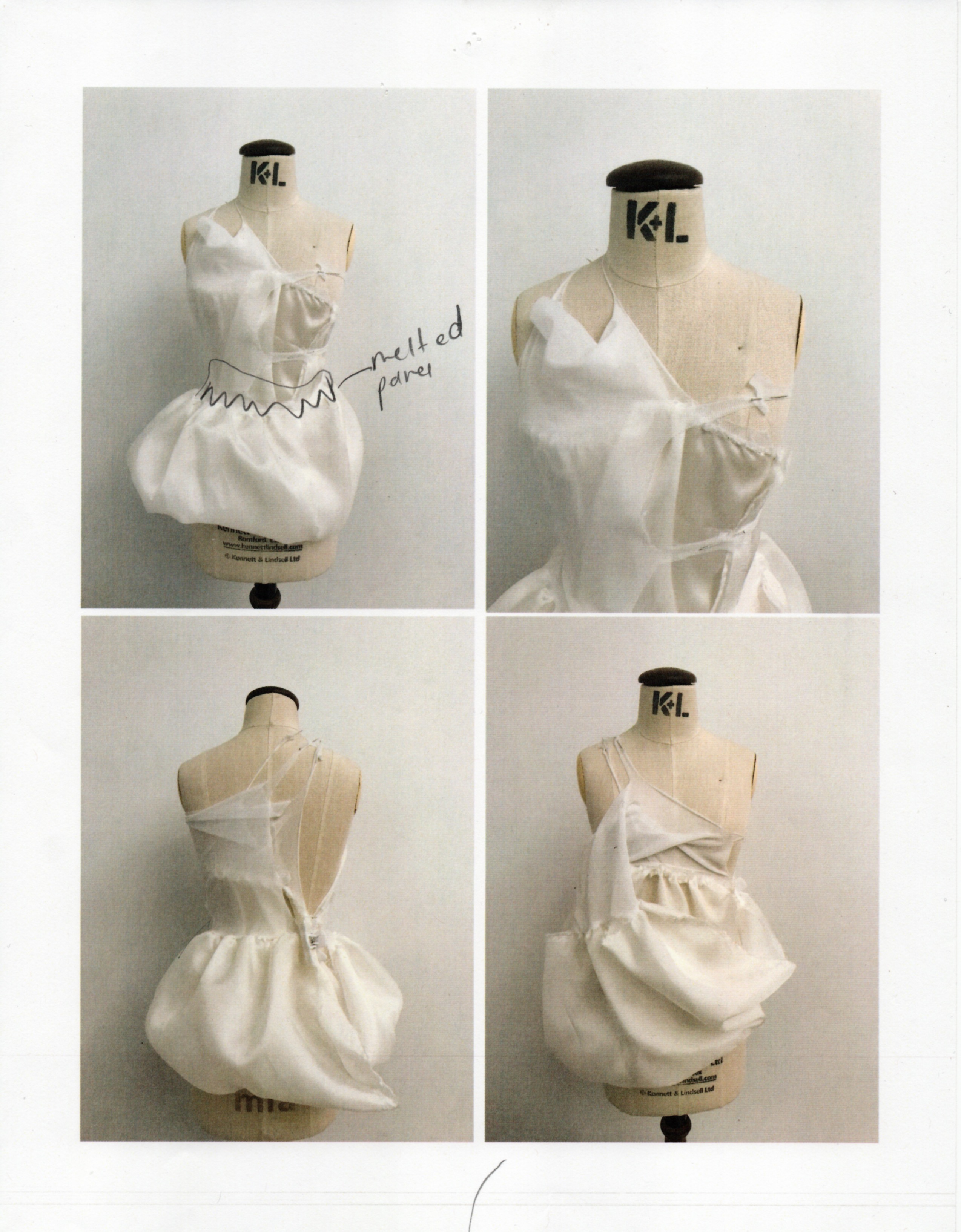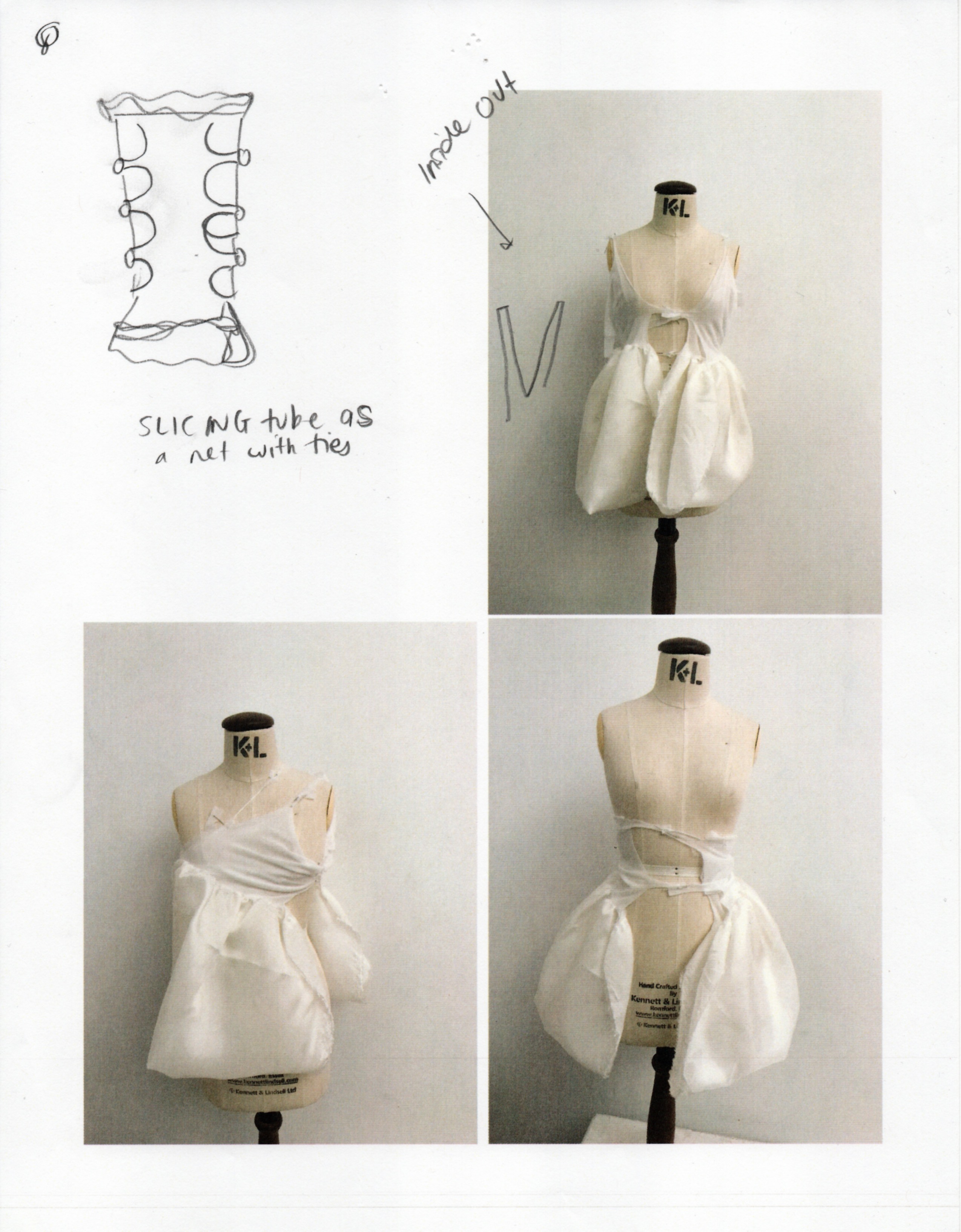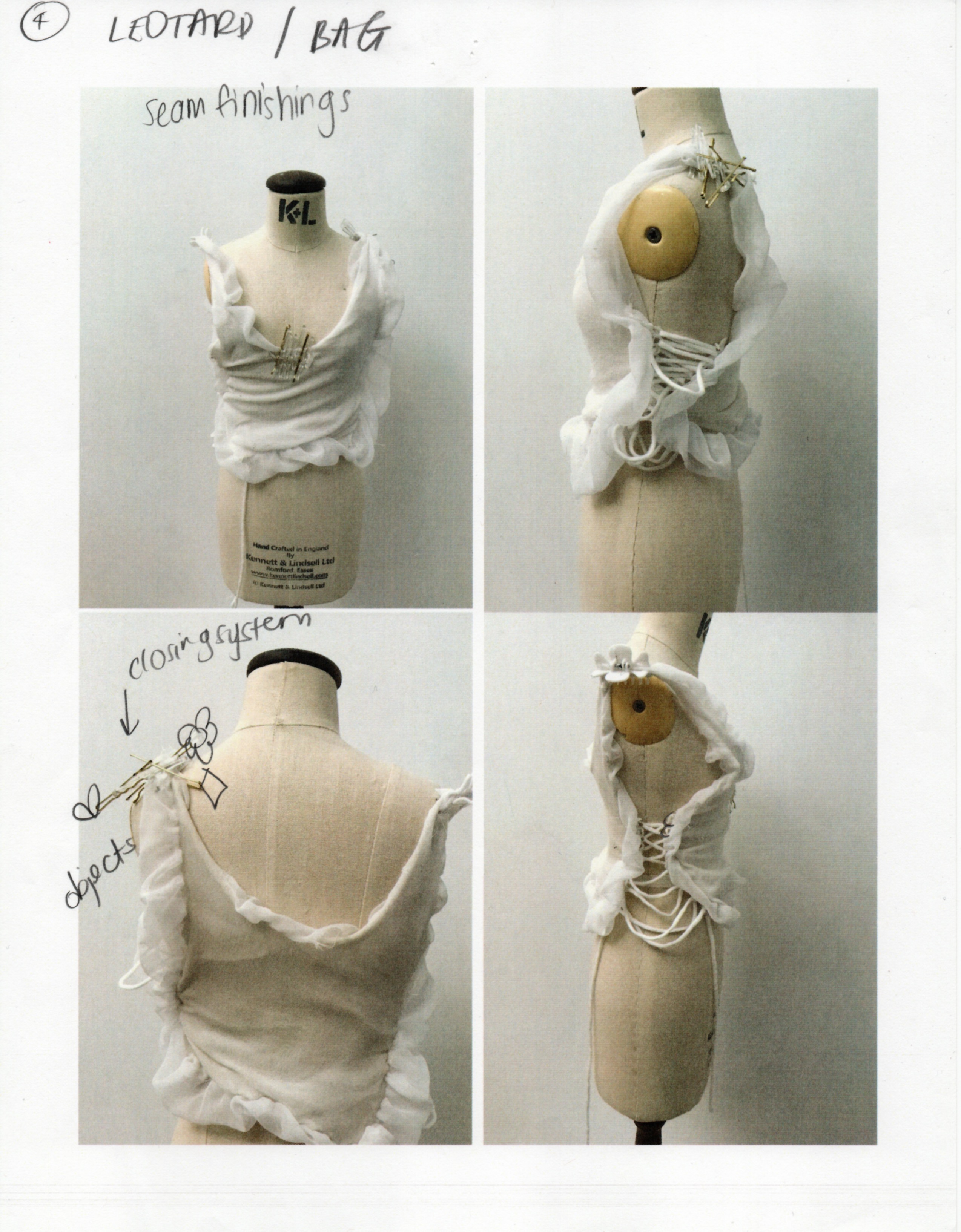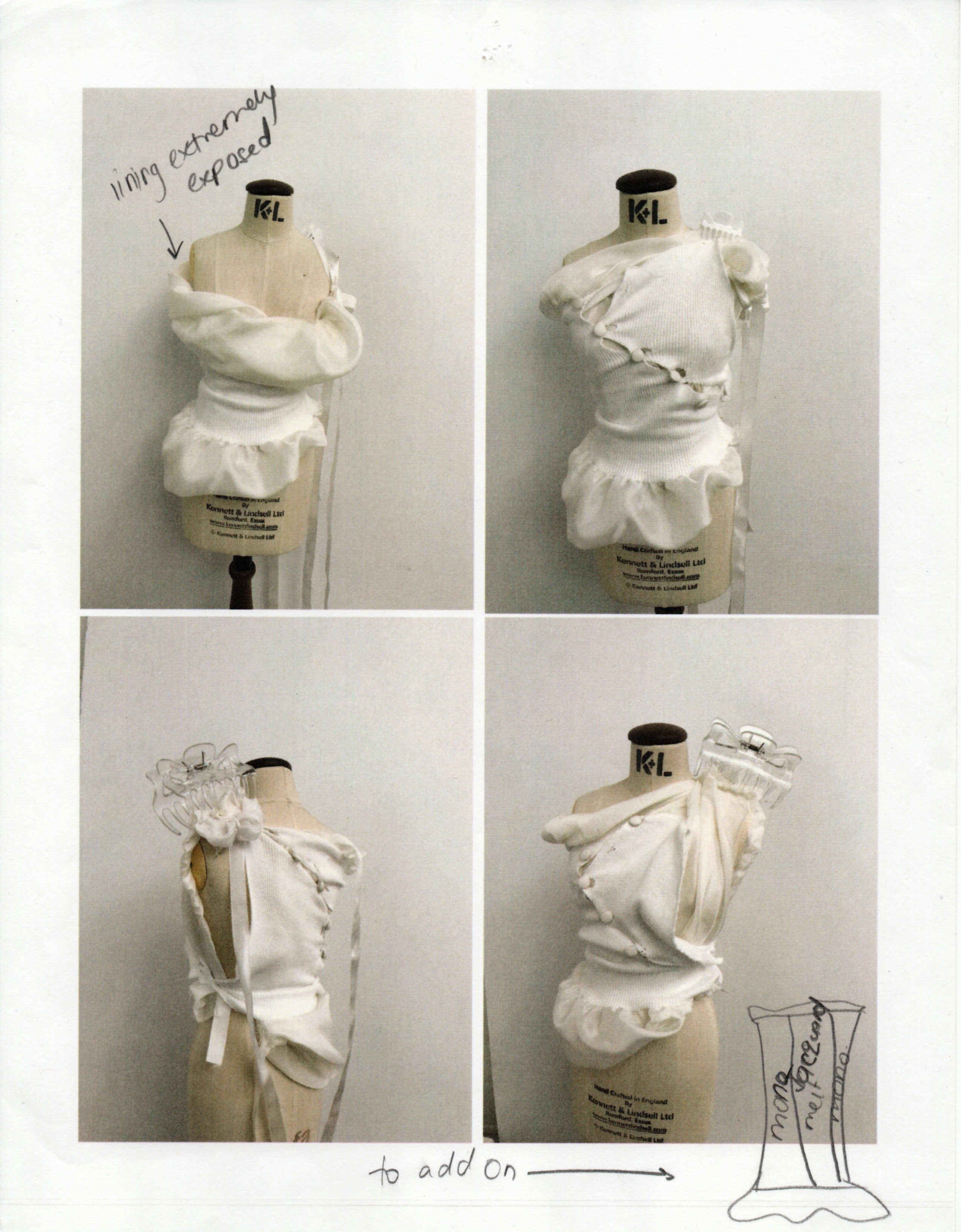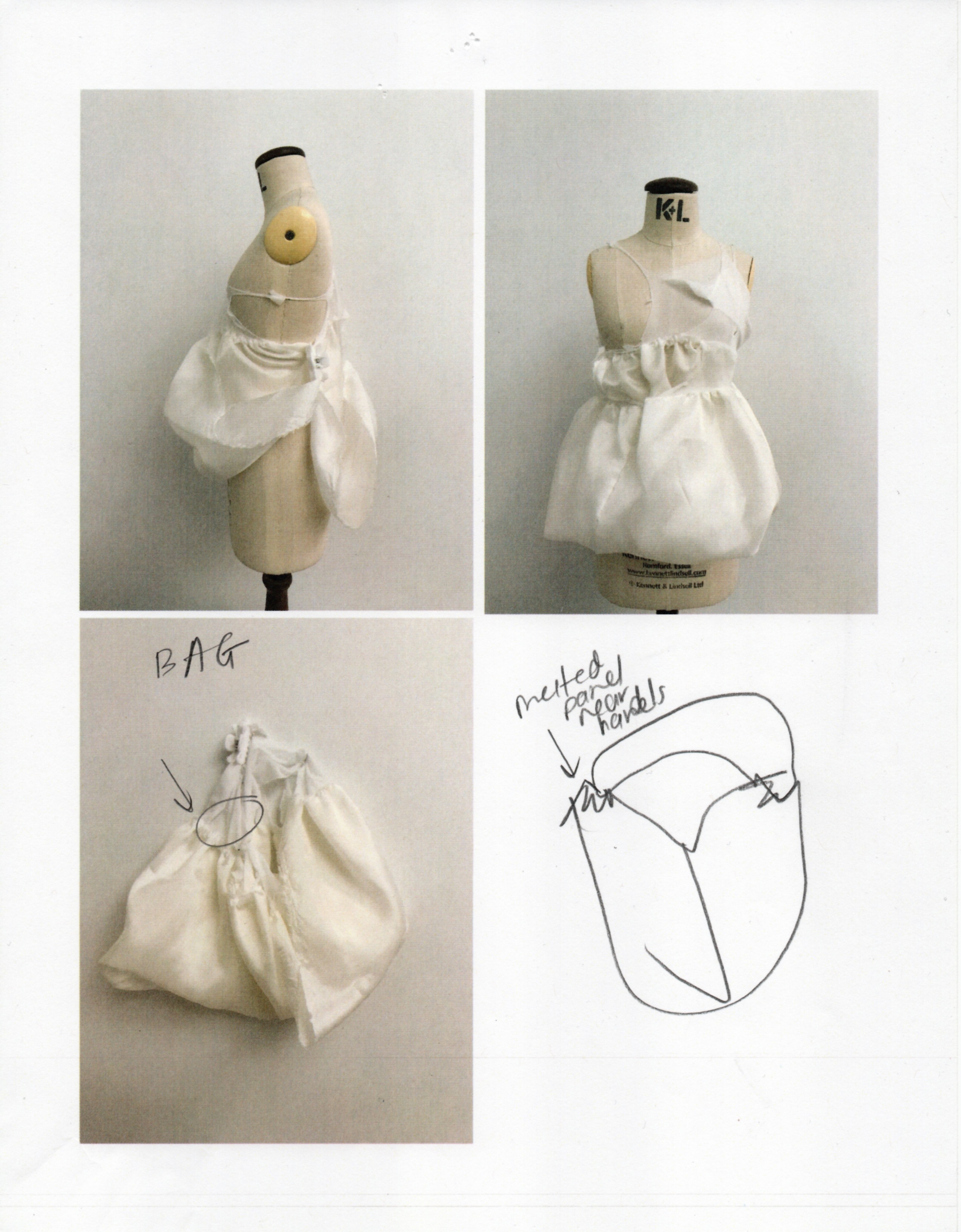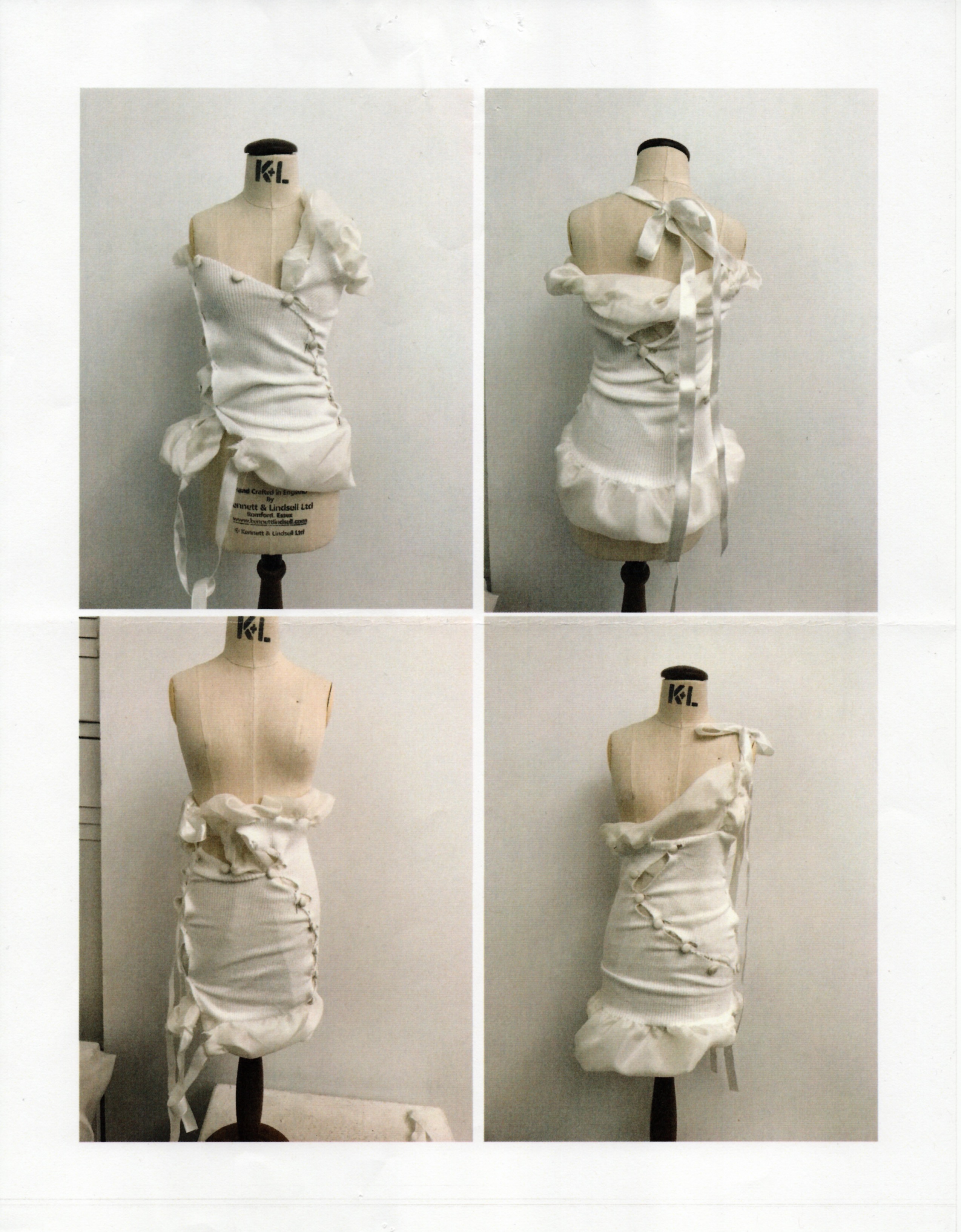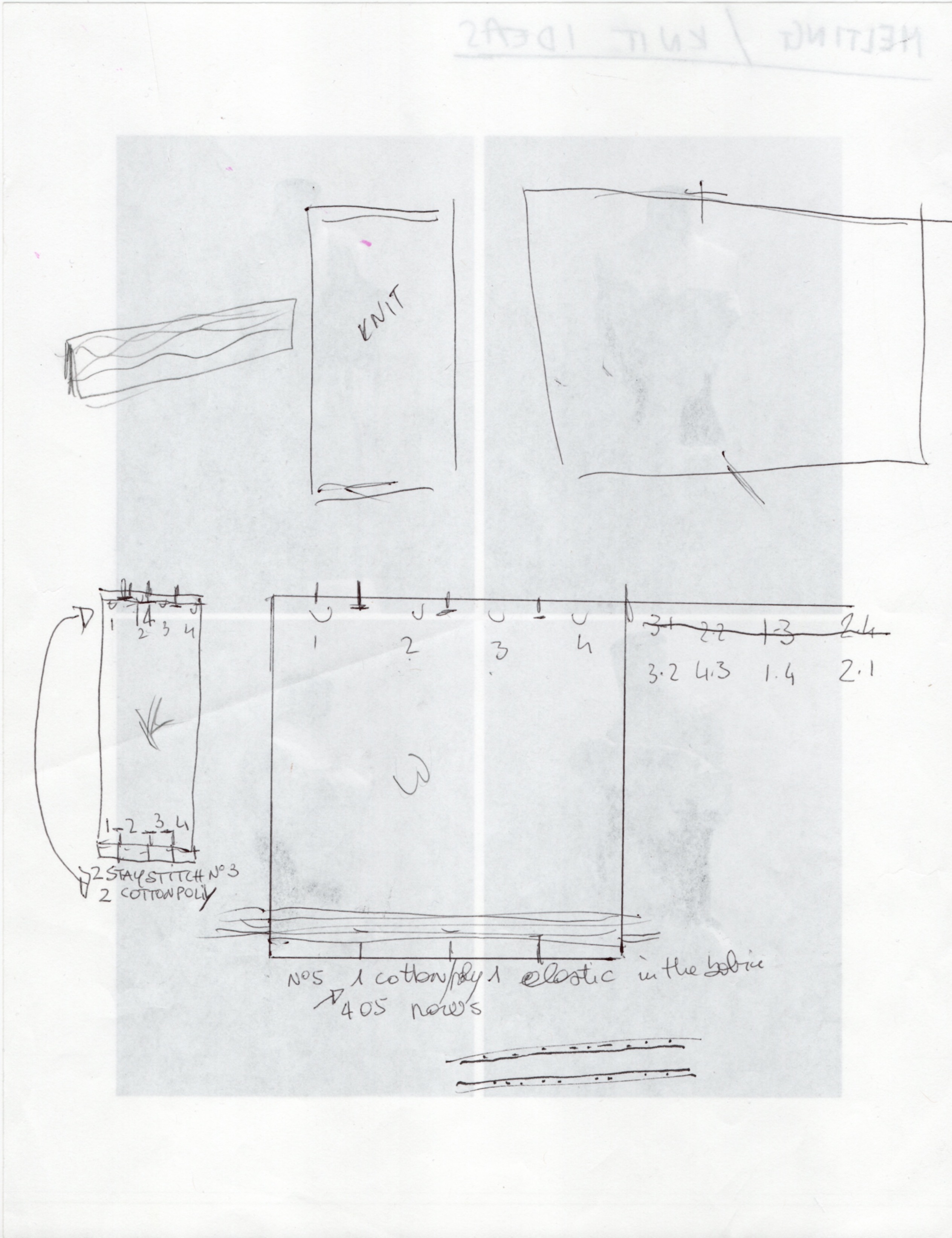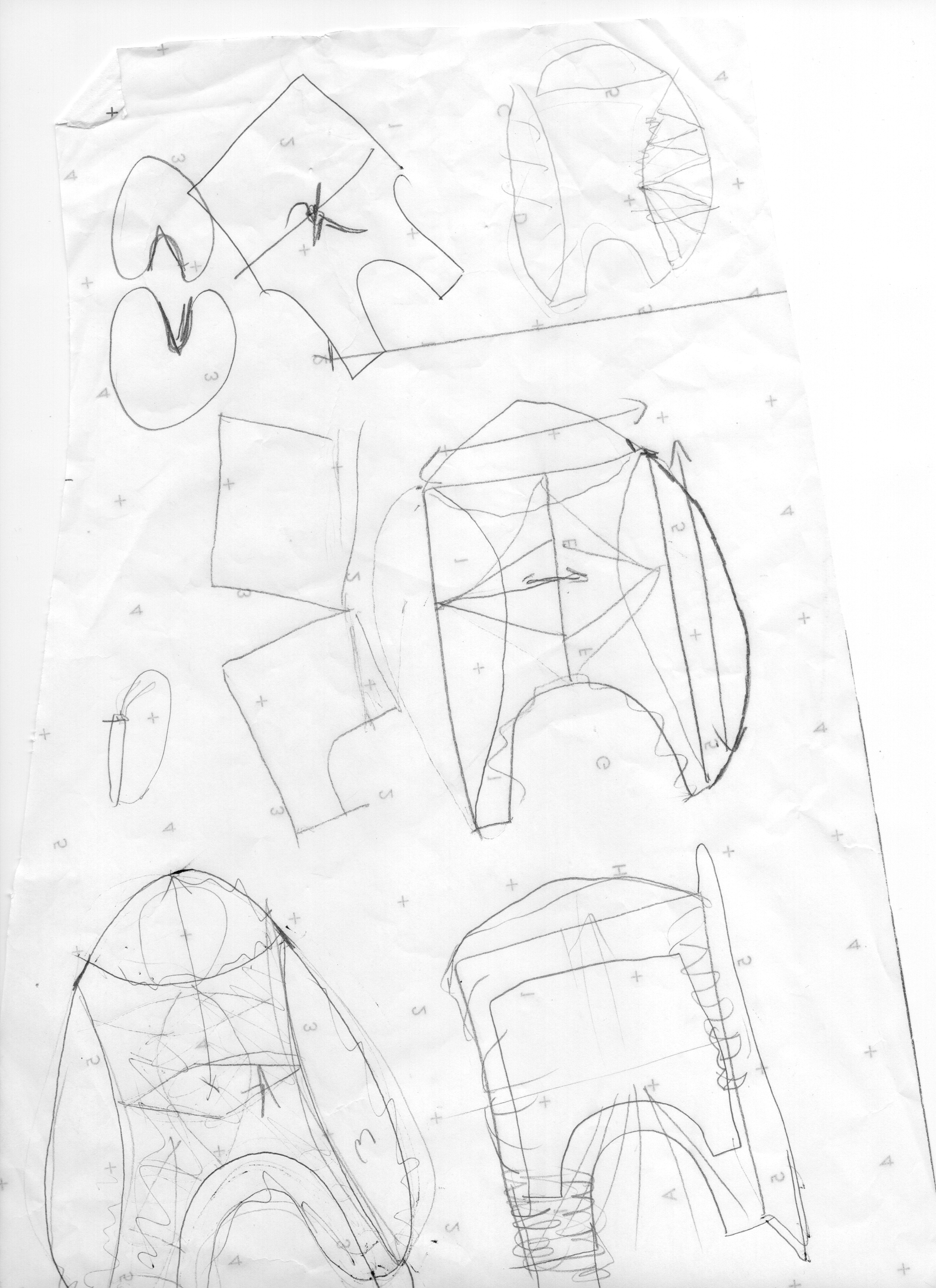 (2)Upcycling and re-purposing through
Function
My practice engages clothing to become frugal and self-sufficient with flexible functions and identities to increase its longevity. Hence, my creative practice not only centres itself around function but also sentimentality.

Taking inspiration from very physical, tangible and sentimental objects, I aim to include the usage of hair jewellery using up-cycled/vintage objects to comment on the history of the controlled nature of the female body through a multi-functional lens.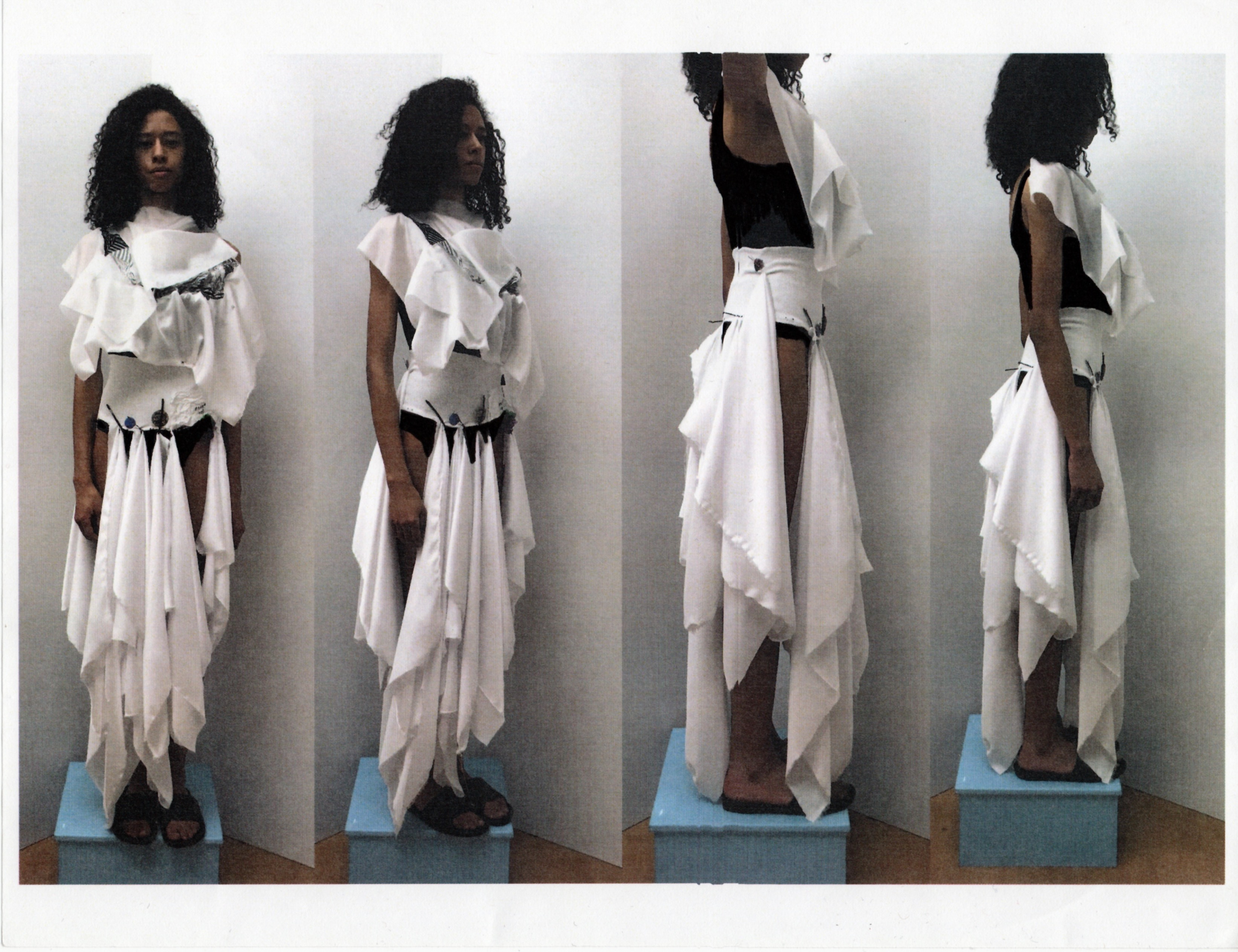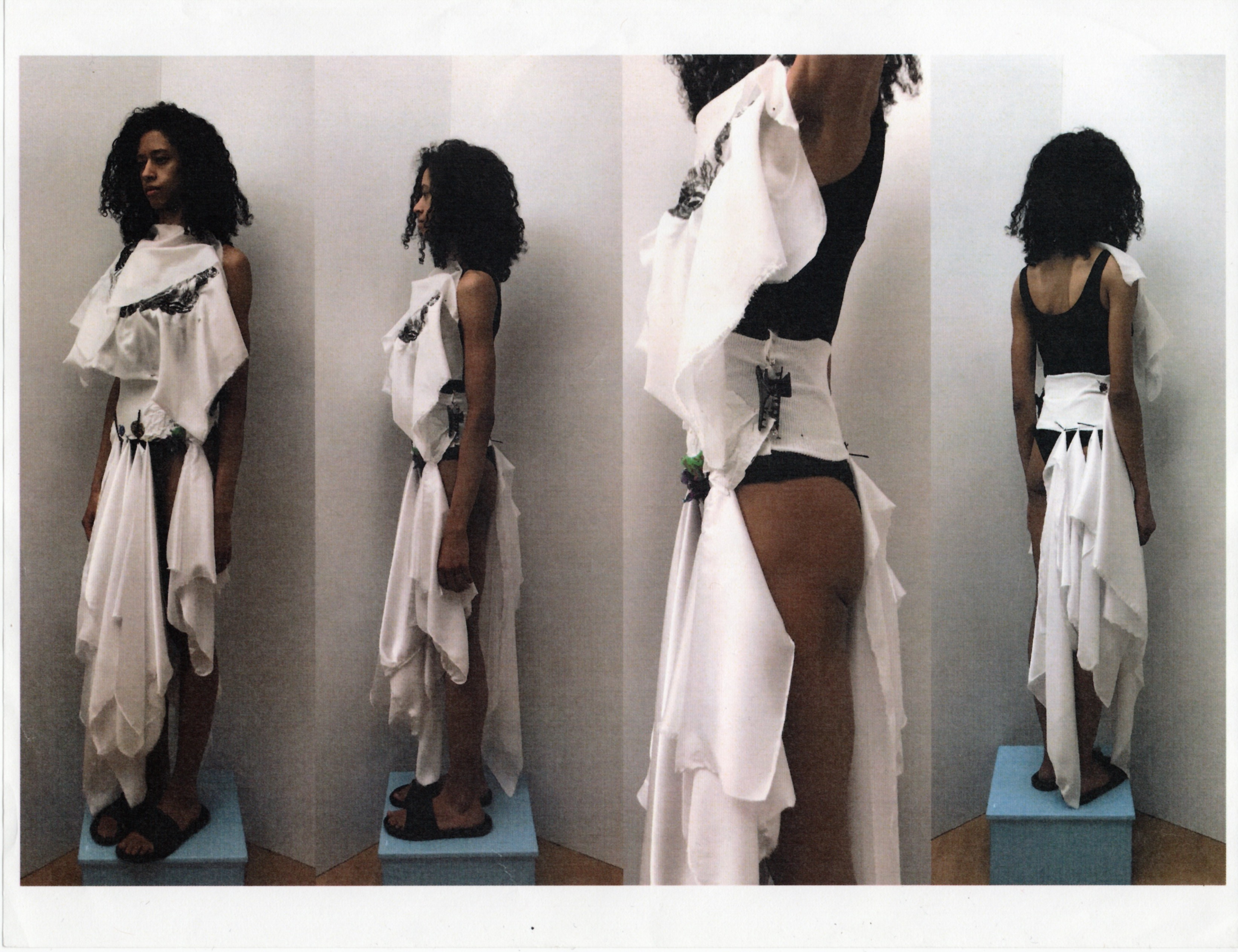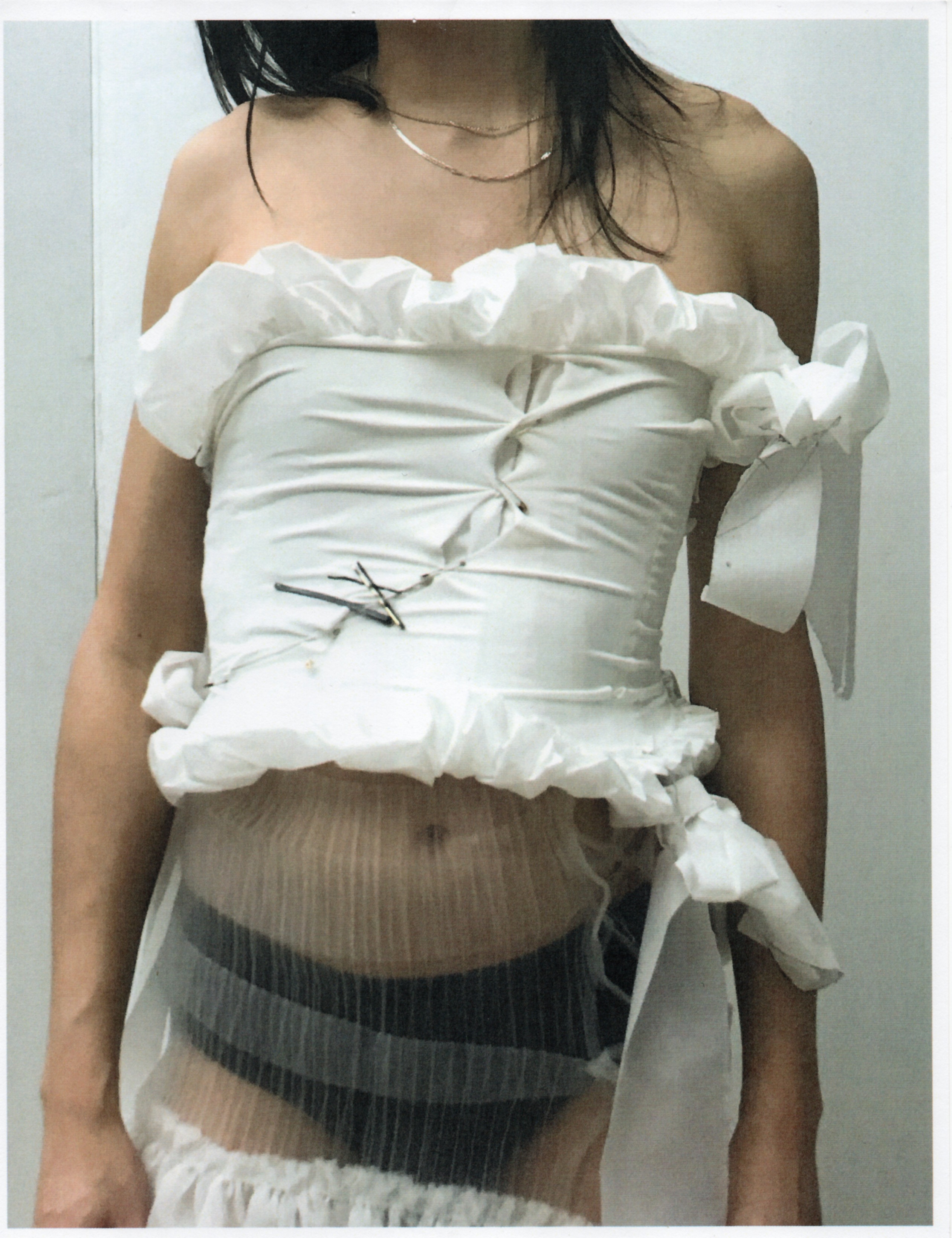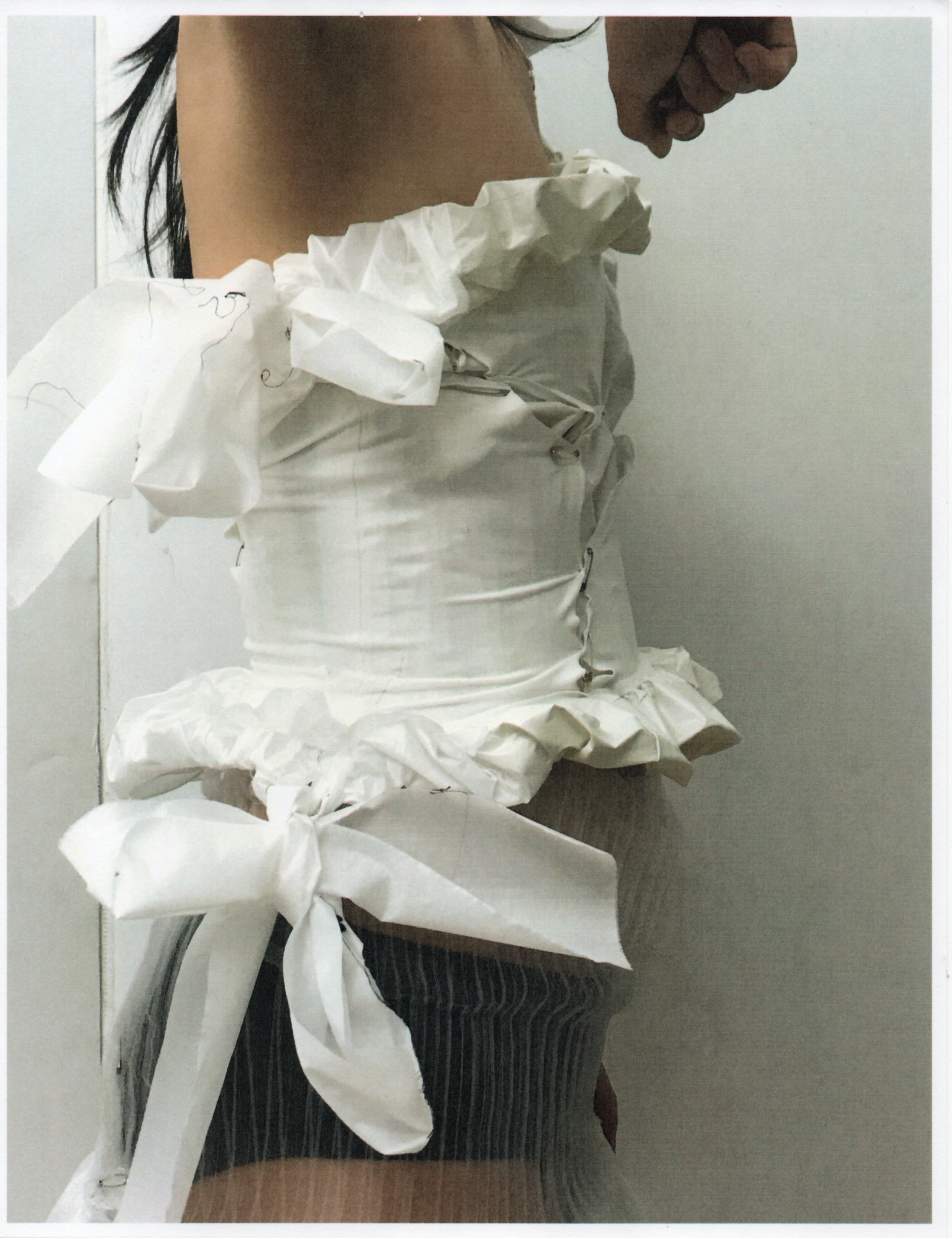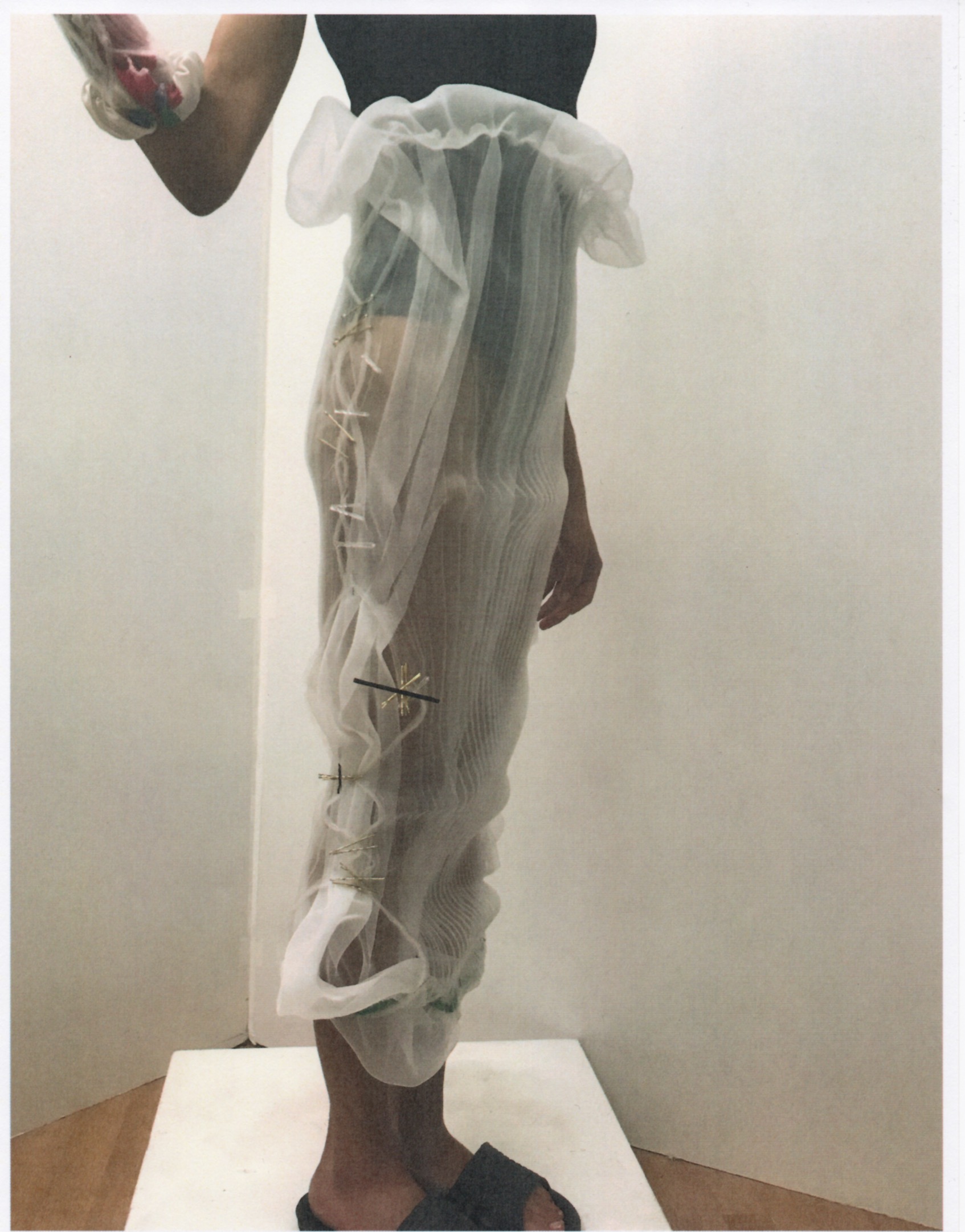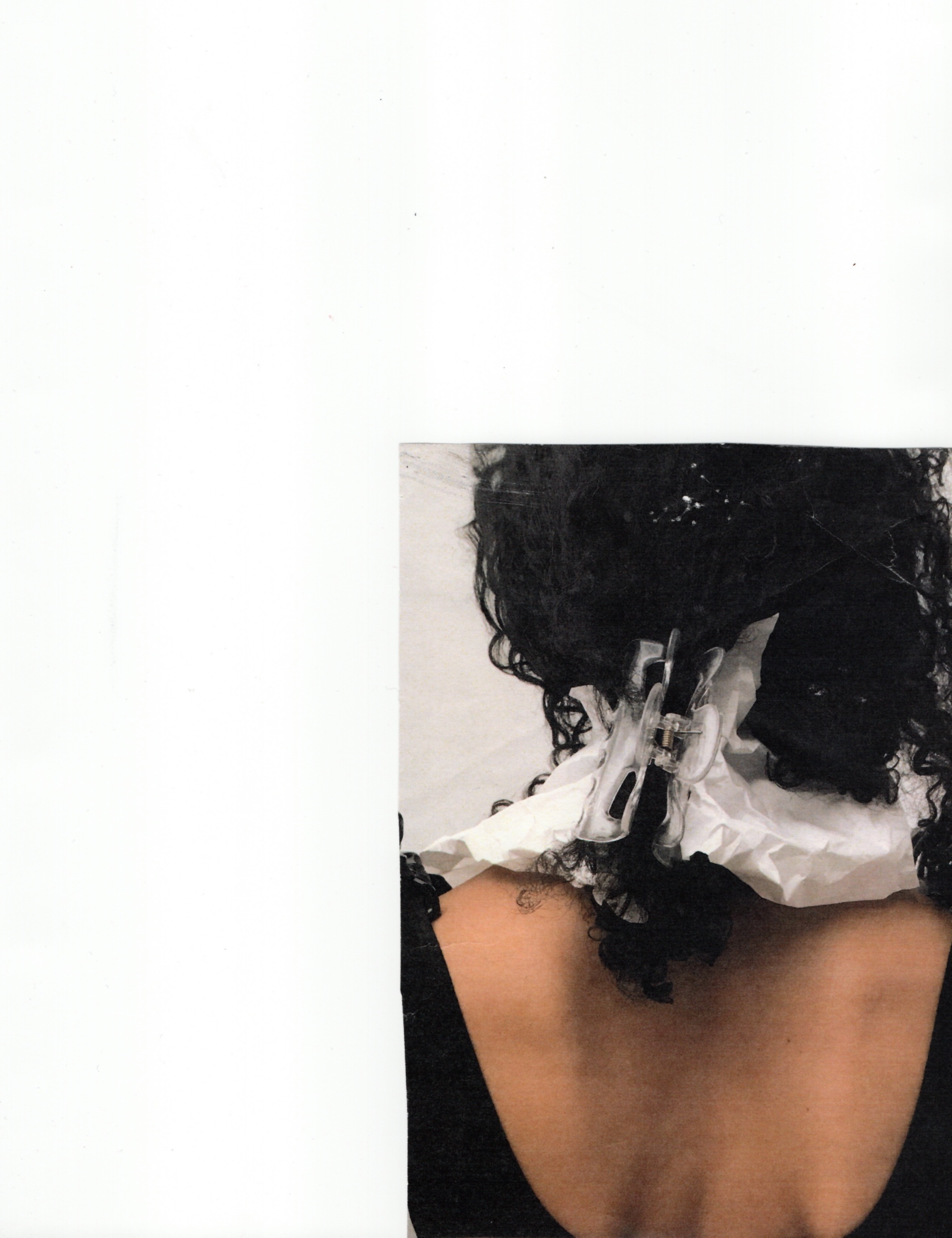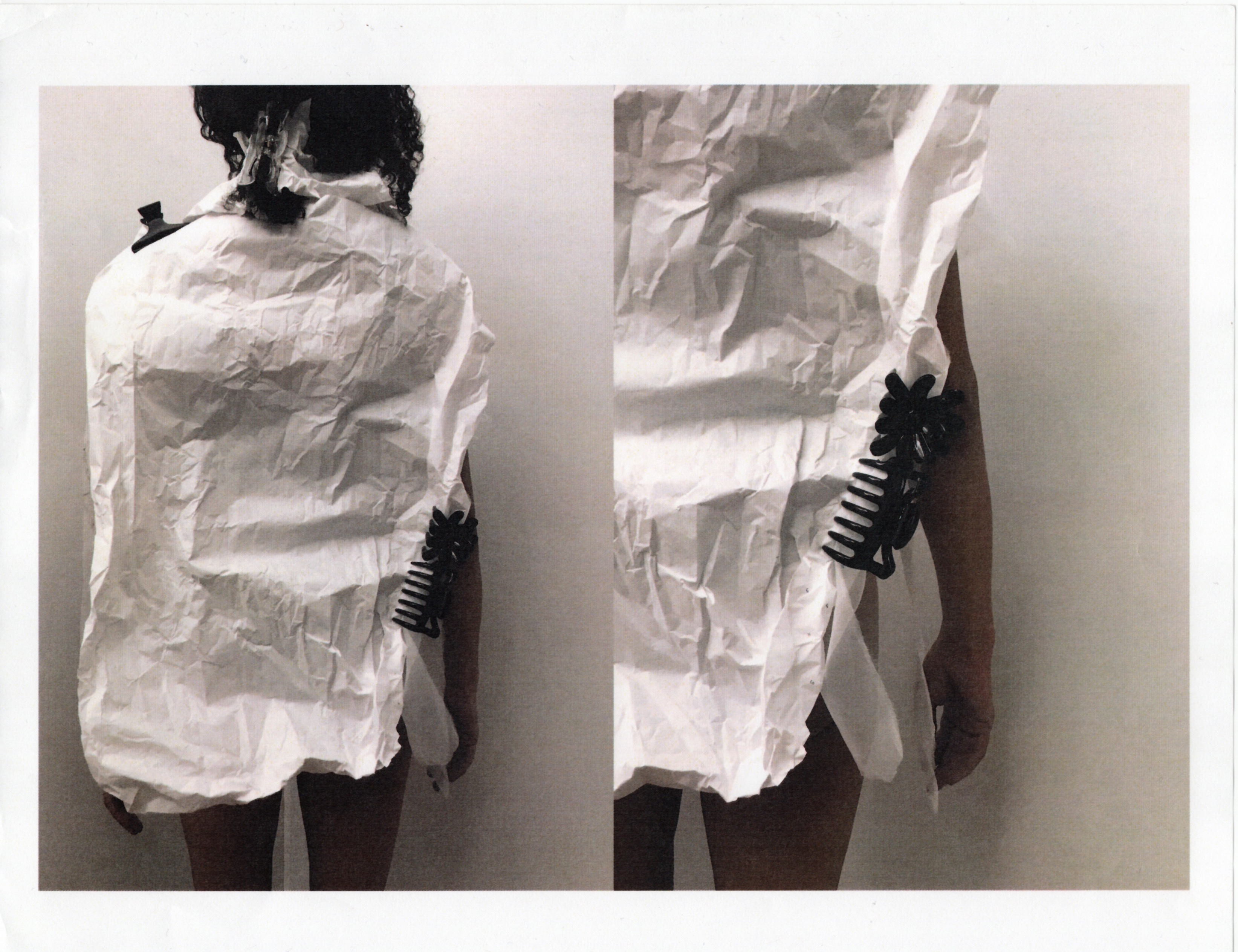 As a designer I aim to find the ultimate life system for dressing bodies and designing objects and accessories where the idea of 're-inventing' no longer exists within the current fashion system. Where our body and our clothes are liberated from restrictions, codes and rule sets and embody a sense of play, sentimentality and most importantly self-sufficiency.